12.18.2019
MCNC CEO Reflects on 2019, Looks Towards the Future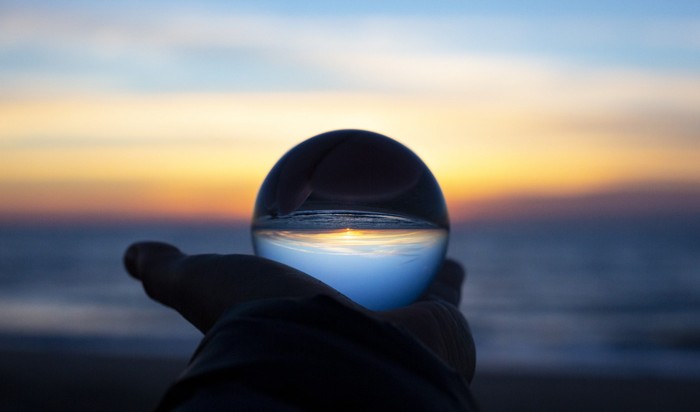 I guess I'm like most people in that I love the end of the year.
Everyone is in a good mood preparing for the holiday break, and hopefully thinking about all they've accomplished and reflecting on another year passing with an eye on the year ahead.
This was a fantastic year for MCNC, its community, and its staff. For me, celebrating the 35th anniversary of the North Carolina Research and Education Network at NCREN Community Day was the highlight of the year. This year's theme was the "Magic of NCREN" and we all felt it!
This event provided a great opportunity to gather and talk with colleagues about all the successes and challenges over the past 12 months.
We were excited to host North Carolina State Librarian Timothy Owens for a special meeting during NCREN Community Day with more than 25 librarians joining us. We love libraries! They are the heart of our communities. And, with high-speed connectivity, they could serve new purposes in rural areas such as having a telehealth kiosk inside. We'll continue our work with our libraries in the new year and look to engage our statewide partners to really build momentum.
It means so much to hear how MCNC employees have stepped up and helped in many big (and small) ways throughout the year. There wasn't a dry eye in the house as our colleague from UNC Wilmington shared her story of how our community came together to help after Hurricane Florence hit her campus. Our staff are real heroes in our community, and they do so much without caring about the recognition. The strength of our organization and that of the wider MCNC community is the synergy that comes from a group of people working together to make our state a better place.
Our network and staff continue to grow. We are reprinting the fiber maps on our wall constantly as we fill-in our statewide network with new paths to reach community anchor institutions. This year we completed the Triangle Fiber Ring and added a new path from Sanford to Farmville. The fiber team is growing as we look at the year ahead and imagine adding even more to the more than 4,000 miles of fiber we now operate. 
The MCNC Security Team is also growing, and I'm thrilled by the awesome group of cybersecurity professionals we have assembled. MCNC is always working with our clients to understand their needs, and security continues to be at the top of the list. This year we introduced a number of products including DNS Security Filtering, Active Vulnerability Analysis, and Security Advisory Consulting. All of MCNC's new or enhanced services build upon proven existing services such as Enhanced DDoS Protection, Firewall, and our Web Security Service. We'll continue the evolution of our security services portfolio in 2020, so stay tuned to hear about the latest and greatest solutions we are developing based on your requests.
Additionally, we are excited about our clients' cloud strategy, and this year we kicked off a pilot project with Internet2 that provides a direct connection to the Amazon AWS cloud. In 2020, we'll be working to host gatherings to share cloud plans and learn more about best practices.
So, during this season of joy and gratitude, I want to thank the awesome MCNC staff and clients for another year of hard work, fun, vision and commitment. The new year promises to be a time of change, collaboration and progress. I'm thankful for working in a wonderful place and know there are great things ahead.
On behalf of the board of directors and the entire staff, Happy Holidays from MCNC!