12.14.2021
Day 9: MCNC Vital Cyber launches Managed Endpoint Protection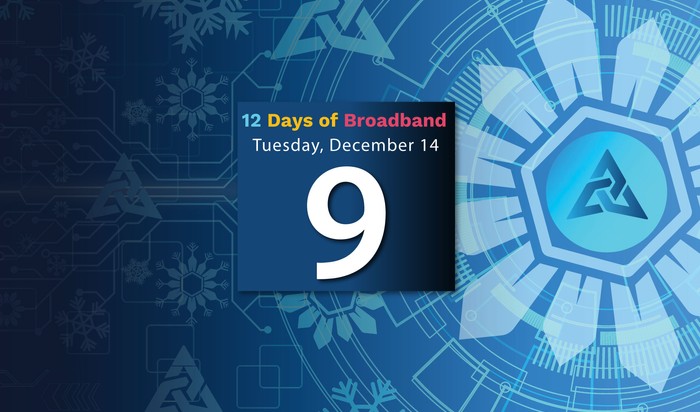 MCNC is an established and trusted technology partner offering a robust and expanding portfolio of cybersecurity tools, services, and personnel to help solve today's most pressing networking challenges. A natural evolution to our steadfast commitment to cybersecurity is growth.
MCNC announced in October the creation of Vital Cyber – a coordinated effort to ensure all of North Carolina's important community anchor institutions can access affordable and reliable cybersecurity solutions. Vital Cyber aims to protect those in the education community in addition to supporting the many other sectors we work with such as health care and research organizations.
As part of the Vital Cyber announcement, MCNC also shared its partnership with global cybersecurity leader CrowdStrike to provide a new Managed Endpoint Protection service to help clients better defend endpoints – such as desktops, laptops, and mobile devices – from malicious activity. CrowdStrike's Falcon platform provides AI and ML powered endpoint protection with continuous, comprehensive visibility to endpoint activity to ensure nothing is missed; providing important information for MCNC clients into what is happening on their systems and how to protect users from modern cyber threats.
In this webinar, MCNC Chief Information Security Officer Chris Beal and CrowdStrike's Tom Rawlyk and David Bill provide details on how Vital Cyber's Managed Endpoint Protection service works, the benefits, and how to subscribe. They also answered many questions from the attendees. View the presentation slides here.
An endpoint protection strategy is essential for protecting against today's complex cyber threats like ransomware. Every endpoint can be an entry point for attackers, and the number of endpoint devices is only increasing with the shift to remote learning, work, and health care. MCNC continues to partner with top-tier solution providers to deliver world-class cyber protections for our community. 
The Managed Endpoint Protection service consists of five components engineered to keep your network safe. With its formidable capabilities and collaboration with CrowdStrike, the platform correlates more than 5 trillion endpoint-related events per week in real-time all across the globe.
Learn more about the benefits of this level of protection here and access documentation.
For more information, check out our new explainer video below...
Vital Cyber supports MCNC's five-year goal to support digital equity and inclusion throughout North Carolina, aiming to ensure equitable access to affordable and protected connectivity for all community anchor institutions throughout the state. MCNC and other collaborative partners continue to build-out a robust suite of customized and accessible cybersecurity tools and services, with two new services in the pipeline for release in June 2022.
Return to the 11th Annual 12 Days of Broadband >>>