10.12.2018
MCNC supports rural e-Connectivity, USDA pilot program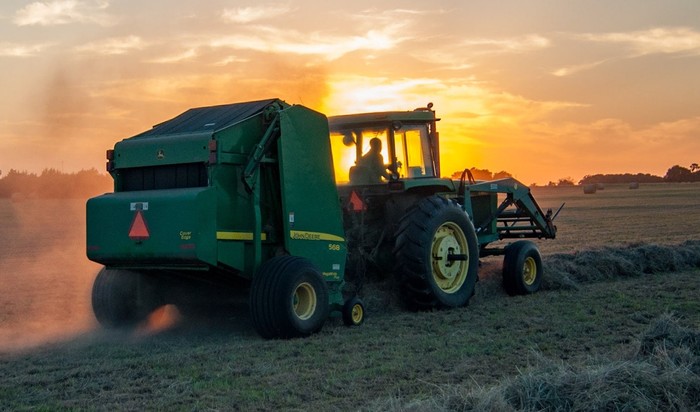 The U.S. Department of Agriculture (USDA) has been investing in rural telecommunications infrastructure for decades, offering more than $700 million per year for modern broadband e-connectivity in rural communities. In 2018, the USDA will almost double the funding forthese kinds of programs with at least $600 million of additional funds allocated for expanding rural broadband infrastructure.
This new funding option was created by the Consolidated Appropriations Act of 2018. In July, U.S. Secretary of Agriculture Sonny Perdue invited comments on the implementation of the e-Connectivity Pilot Program, with research and education (R&E) networks offering a few ideas through The Quilt.
The following recommendations were offered:
R&E networks play a vital and expansive role in their respective broadband landscapes.
RUS should prioritize e-Connectivity Pilot Applications that include connectivity to community anchor institutions and tribal lands.
The e-Connectivity Pilot should consider the broadband needs of communities and regions, not just census blocks.
The e-Connectivity Pilot should fund middle-mile infrastructure where necessary to deliver sufficient broadband access to residences and community anchor institutions.
DOWNLOAD THE QUILT'S FULL SUBMISSION TO USDA.
USDA RUS Programs provide a variety of loans and grants to build broadband networks and deliver service to rural households and businesses as well as provide capital for rural telcos and broadband providers. Grants traditionally are reserved for communities with the highest need.
According to a 2018 report by the FCC, approximately 19 million rural American households do not have reliable, affordable, high-speed Internet access. Without e-connectivity, the report noted, rural Americans cannot reach their full productivity in the workplace, receive the best education, nor benefit from the highest quality of health care.
There are four types of telecommunications loan and grant programs offered by USDA and include Community Connect Grants, Distance Learning and Telemedicine Grants, Rural Broadband Access Loan and Loan Guarantee, and Telecommunications Infrastructure Loans and Guarantees.
In November, initial investments totaling $91 million were announced through USDA Telecommunications Programs. The 19 projects listed are estimated to benefit more than 27,000 businesses and households in Arkansas, Georgia, Iowa, Kentucky, Minnesota, North Dakota, New Mexico, Oklahoma, Tennessee, Utah, Virginia, and in North Carolina.
The projects through which USDA invested this year in North Carolina include:
French Broad Electric Membership Corporation ($3 million)
This investment will be used to bring high-speed Internet to the greater Laurel community in Madison County. This area in the northwestern portion of the county includes more than 1,000 homes and businesses and currently has very limited access to high-speed Internet service. French Broad Electric Membership Corporation, headquartered in Madison County, serves a five-county area of western North Carolina and eastern Tennessee. The company will contribute $450,000 towards the project.
Blue Ridge Electric Membership Corporation ($3 million)
This investment will be used to allow Blue Ridge Mountain EMC (Blue Ridge) to construct a high-speed, fiber network to all homes and businesses located within Cherokee County, a remote and rural community in the southern Appalachian Mountains. Blue Ridge is a rural electric cooperative that serves two counties in North Carolina and three in Georgia. This investment will help construct a high-speed, active Ethernet fiber-optic network which will enable Blue Ridge and its affiliates to offer voice, video, and data services to 865 households and seven businesses within the area.
Eastern Shore Communications LLC ($1,799,911)
This investment will be used to build a hybrid fiber and fixed-wireless network. It will be capable of servicing the proposed funded area with speeds of at least 25 Mbps downstream and 3 Mbps upstream and will provide access to free Internet service for residents through computers installed at a local community center where residents can access computer terminals and Wi-Fi free of charge. It will pass through approximately 3,000 North Carolina households in Camden County. Eastern Shore Communications, headquartered in Northampton, Va., provides Internet services to residential and commercial customers in Maryland, North Carolina, and Virginia.
VIEW ALL 19 USDA INVESTMENTS ANNOUNCED IN NOVEMBER.
The USDA Agriculture and Rural Prosperity Task Force recommends e-Connectivity for all rural Americans because it is a modern-day necessity – not simply an amenity – in today's information-driven global economy. Reliable and affordable high-speed Internet connectivity is fundamental for economic activity throughout the United States. Access to it is vital for a diverse set of industries, including agricultural production, manufacturing, mining, and forestry and acts as a catalyst for rural prosperity by enabling efficient, modern communications between rural American households, schools, and health care centers as well as markets and customers around the world.
The Innovative Funding Framework outlined by Congress in this new pilot program is different than other USDA Broadband programs. USDA is currently reviewing all legal aspects and setting up administrative operations to carry out this pilot program. There are basic requirements written into the new law that USDA will follow – see the full text of the legislation (PDF, 2.2 Mbps).