11.29.2021
Welcome to MCNC's 11th annual 12 Days of Broadband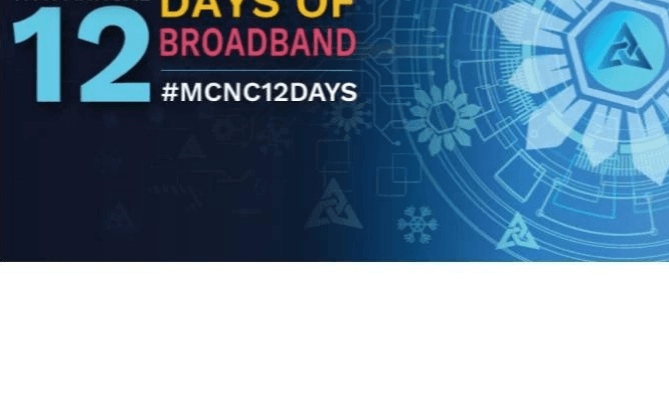 The 12 Days of Broadband are back!
From Dec. 2 - Dec. 17, The 12 Days of Broadband features a dozen stories on how broadband positively impacts communities in North Carolina as well as previews what's to come in 2022.
Now in its next decade, the 12 Days of Broadband annually showcases how investments in network infrastructure, bandwidth, technology, and cybersecurity can help ensure digital equity and inclusion for all citizens throughout North Carolina. Click here to reflect on our previous 10 years as we continue working every day to level the playing field all across the state.
MCNC's network, the North Carolina Research and Education Network (NCREN), which today spans more than 4,400 miles of fiber-optic infrastructure in virtually every county in the state, has provided broadband connectivity to lead North Carolina citizens to the path of success for over 40 years. MCNC's world-class network and operational expertise provide critical Internet connectivity and other important networking services for over 1,000 community anchor institutions such as research labs, libraries, health care sites, public safety facilities, and all of K-20 education in North Carolina.
High-speed internet is essential to the daily lives of North Carolina citizens. The 12 Days of Broadband is all about sharing stories from within our communities to show how broadband has made a positive impact in the lives of the people we serve. We hope you enjoy it.
Participate in the 12 Days of Broadband all month long on social media using #MCNC12Days or follow us on Twitter at @MCNC.
Happy Holidays from MCNC!
---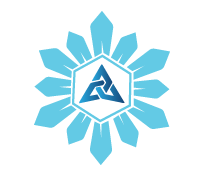 Day 1: MCNC sets course through 2026
MCNC kicked off its new fiscal year in July by unveiling its new 2021-2026 Strategic Plan. This strategic plan articulates MCNC's core identity, strengthens its purpose, and identifies high-level strategic directions for the organization. This direction also encompasses five strategic focus areas, which will be evaluated regularly as circumstances change. On the first day of the 12 Days of Broadband, we share the five focus areas of the plan as we continue working towards our vision of making North Carolina the most securely connected state in the nation, where everyone has the resources that they need to participate fully in the digital economy. Read more.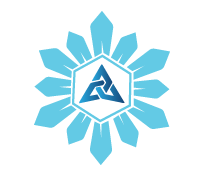 Day 2: Broadband drives digital equity and inclusion in North Carolina
MCNC continues to serve North Carolina's networking and technology needs at an unprecedented pace. On the second day of the 12 Days of Broadband, we explore the link between broadband and socio-economic growth as well as how digital equity and inclusion are all-encompassing – where people today require both secure high-speed Internet as well as access to services, support, and training on how to use it. Read more.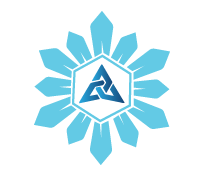 Day 3: MCNC is a great place to work
Over four decades, MCNC has built its reputation as a great place to work by building our brand and highlighting our mission of digital equity and inclusion throughout North Carolina in order to recruit best-in-class talent. We also are committed to retaining our outstanding employees with an excellent and supportive workplace culture that equips employees for success. On the third day of the 12 Days of Broadband, see how MCNC takes pride in finding and nurturing top technology talent who are committed to making a difference to the people in North Carolina. Read more.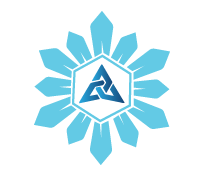 Day 4: Durham students learn about cybersecurity during Students@Work
This year MCNC was proud to once again support Students@Work, the annual job shadowing and mentoring initiative organized by the North Carolina Business Committee for Education (NCBCE) and N.C. Department of Public Instruction. In March, MCNC virtually welcomed students from Rogers-Herr Middle School in Durham. Read more.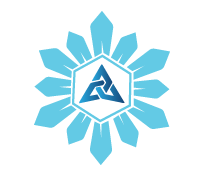 Day 5: Vital Cyber answers North Carolina's cybersecurity challenges
Cyber threats are all around us, and they are becoming more sophisticated and relentless every day, which means our response has to be quicker, smarter, and more coordinated. In October, MCNC launched Vital Cyber in a coordinated effort to provide protected connectivity on school and health care networks throughout North Carolina. On the fifth day of the 12 Days of Broadband, we take a deep dive into our new cybersecurity practice aimed to ensure the technological well-being of the state's most important anchor institutions. Read more.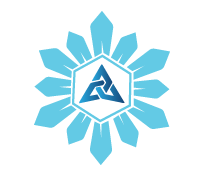 Day 6: MCNC Community Day returns for North Carolina
MCNC hosted more than 200 technology, government, and business leaders (virtually and in-person) for its signature event – MCNC Community Day – on Nov. 9 at the Durham Convention Center. On the sixth day of the 12 Days of Broadband, we take a look back at last month's successful event highlighting many of the key moments as well as our MCNC Community Awards. Read more.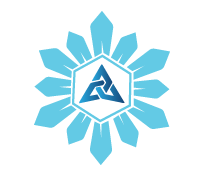 Day 7: MCNC and Meta presents North Carolina Network Moments
High-speed Internet is vital to the success of every community and one of the biggest needs in rural North Carolina. In November, MCNC presented North Carolina Network Moments showcasing the collaboration and co-investments in new high-speed, scalable broadband connectivity made by MCNC and Meta (formerly Facebook) over the past year in western North Carolina counties of Rutherford, Burke, Caldwell, Wilkes, and Surry. This commitment to bring broadband services to these areas of the state will improve quality of life, expand businesses, and aid in economic development. On the seventh day of the 12 Days of Broadband, we share the story of this project. Read more.
Day 8: Digital equity & high-speed health born from COVID-19 crisis
The COVID-19 pandemic has triggered massive technology shifts, shining a bright light on the "haves" and "have nots" in North Carolina. MCNC continues to press the importance of high-speed Internet, and how the right investments in broadband can drive economic and social growth as well as positive health care outcomes. On the eighth day of the 12 Days of Broadband, we show how MCNC's world-class fiber network and operational expertise provides a strong foundation for improving the delivery of health care in North Carolina. Read more.
Day 9: MCNC Vital Cyber launches Managed Endpoint Protection
MCNC introduced its new cybersecurity practice called Vital Cyber in October at the start of Cybersecurity Awareness Month. As part of that announcement, Vital Cyber also rolled out a Managed Endpoint Protection service. On the tenth day of the 12 Days of Broadband, learn all about this important security service and how it is part of a coordinated, statewide effort to provide protected connectivity on school and health care networks throughout North Carolina. Read more.
Day 10: Leadership, collaboration are cornerstones to MCNC's success
MCNC was created by and for the community we serve, and together, we have continued to grow and expand during unprecedented times. MCNC remains focused on ensuring the network and services offered meet or exceed the needs of our community. On the tenth day of the 12 Days of Broadband, we look at the ways we ensure some of the best technology minds in North Carolina are actively involved and representing the community within the organization. Read more.
Day 11: MCNC recognized with team, individual awards in 2021
The COVID-19 pandemic has created huge shifts and spikes in broadband-related needs, and MCNC has come alongside North Carolina communities to navigate new challenges, disparities, needs, and opportunities. One of the ways MCNC accomplishes its mission is by providing an innovative work environment for staff, demonstrating a commitment to each employee's well-being as well as professional development. On the eleventh day of the 12 Days of Broadband, MCNC applauds team and individuals recognized for outstanding work in 2021. Read more.

Day 12: Watch exclusive video trailer for MCNC's upcoming documentary
For more than 40 years, MCNC has provided high-speed networking technology and the expertise to connect many of North Carolina's important community anchor institutions. While many communities across North Carolina adapt to a world full of new challenges, the state's rural, unserved and underserved areas have been hit hard with many difficulties. And, the challenges for many today have been exacerbated even more with the lack of high-speed Internet. On the final day of this year's 12 Days of Broadband, we are pleased to share with you an exclusive sneak-peak of a featured documentary about MCNC coming out in 2022 with the Viewpoint Project. Read more.