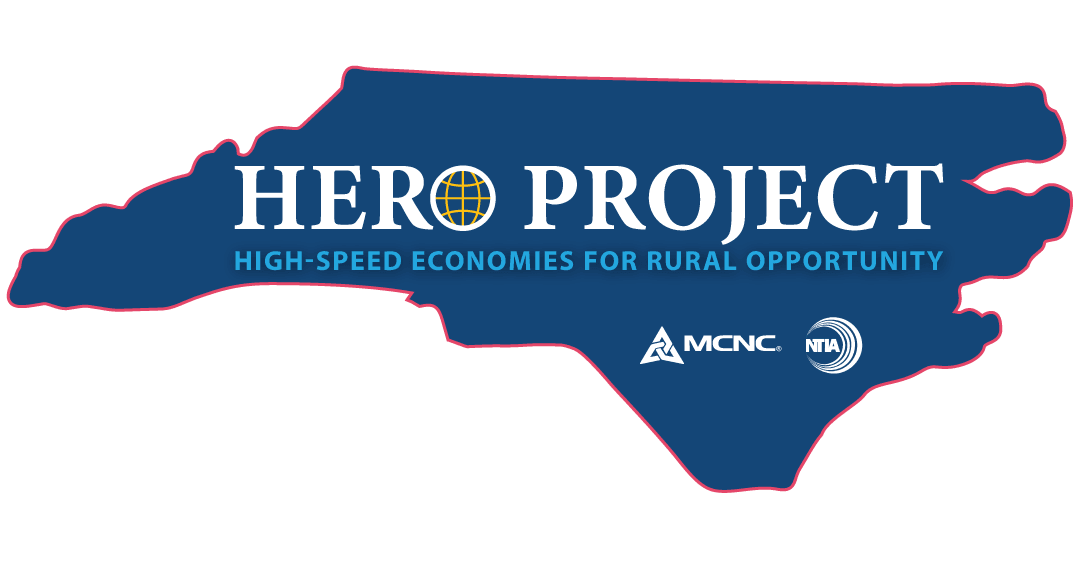 HERO Project
---
High-speed Economies for Rural Opportunity (HERO)
What is HERO?
MCNC's High-speed Economies for Rural Opportunity (HERO) project will directly support improvements to broadband access and affordability across central and southeastern North Carolina. When complete, HERO will extend MCNC's reach via the construction of 209 miles of new middle mile fiber through substantially unserved and underserved areas, including some of the highest poverty areas in the state. 

Why North Carolina Needs HERO
Project Overview
The 11-county area to benefit from this project currently has over 16,000 unserved and 12,000 underserved housing units, including many substantially unserved local communities.  In total, the affordability, latency, and resilience benefits of HERO would impact over 350,000 housing units and 696 CAIs, bringing new economic opportunities to these economically challenged rural areas of North Carolina. Upon completion, HERO will support affordable, high-performance broadband for at least 4998 fully unserved locations (and nearly 4300 additional underserved locations) within just 5 miles of the planned routes.
The expansion of MCNC's open access network via this grant will allow MCNC to enhance the affordability strategies of last mile providers who are drawn to MCNC as the only low-cost, fully non-discriminatory provider offering services including dark fiber over the longest time horizons.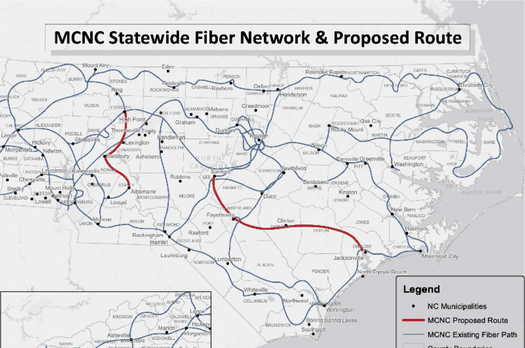 Frequently Asked Questions
---
---
Get notified when a new RFP is released: