12.11.2020
Day 7: MCNC enhances integrated marketing and communications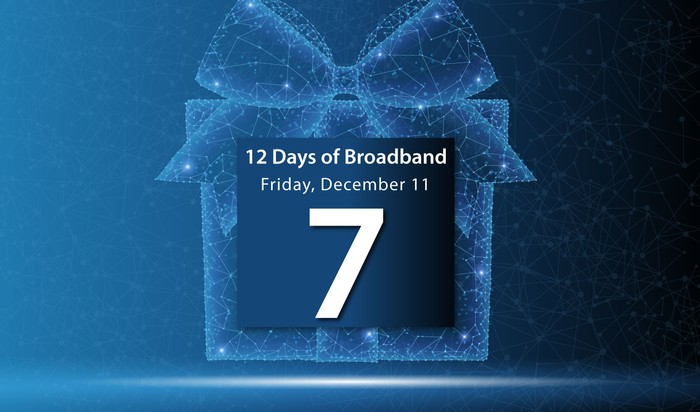 MCNC understands the link between broadband and economic growth and the importance of reliable, fast, and affordable Internet service is a basic requirement of being a productive citizen in the 21st century. MCNC also understands the necessary harmony needed between marketing and communications as a holistic strategy to grow and message across all channels.
On the seventh day of the 12 Days of Broadband, we explore MCNC's approach to integrated marketing and communications as a way to create a unified and seamless experience for clients to interact with the organization.
We have implemented a fully-integrated marketing and communications branding plan that engages in a mutually-positive relationship with clients as well as with staff. The point is to make sure every piece of communication is paid attention to so the overall result is much more powerful – this helps bridge the energy and ownership of the organization among staff as well as create the client stickiness that MCNC and other R&E networks across the country find to be real and valuable.
A breakthrough client experience is in the details of the journey. MCNC creates decision simplicity by ensuring the brand of the organization is memorable, trustworthy, and resonates with clients. MCNC looks at the whole marketing process from the viewpoint of who we serve first; is attentive, recognizes, personalizes, appreciates, and considers the client in everything and is not motivated to profit. The motivation is to care and help local economies by developing and leveraging advanced technology, considerable expertise, and a vast, nearly 4,500-mile fiber network to develop and implement managed services so each and every community can successfully address their modern technology challenges.
Communication is never one-way. MCNC is committed to finding effective ways to make our communications with you a conversation to establish trust, build relationships, and connect with communities, clients, stakeholders, and staff all over North Carolina. As examples, this year we launched our new website and community client portal, provided timely and easily-consumed information in a time of crisis with the COVID-19 pandemic, generated more infographics and collateral pieces than ever before, produced videos and webinars, and remained active and approachable on many popular social media channels.
Aligning important information with staff input and with client preferences in mind first ensures a consistent drumbeat of messaging from MCNC that showcases the excellent and expanding technology solutions and current and new services available. Carefully and strategically linking messaging together, MCNC is properly defining the fully-integrated roles of marketing and communications as it relates to several key and strategic areas of the organization.
Smart broadband for North Carolina starts with MCNC, and MCNC continues to make great strides to making North Carolina the most connected state in the country. This next step into managed services and integrated marketing and communications will lead to the development and maintaining of a solid company-client-staff relationship.