07.20.2020
MCNC ready for unprecedented challenges, continues to expand technology services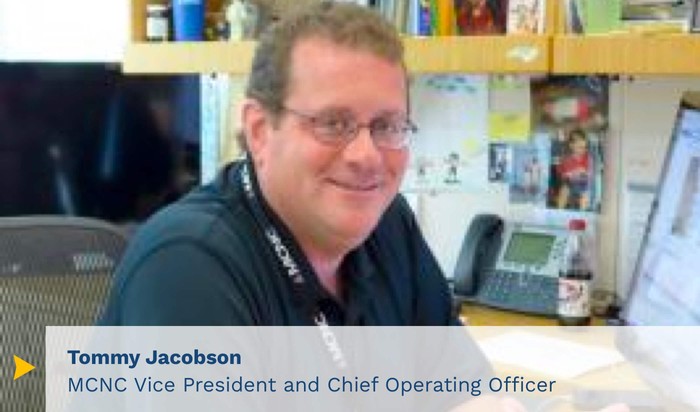 Blog post by Tommy Jacobson, MCNC Vice President and Chief Operating Officer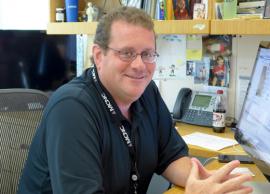 It's the time of year when I'm asked to reflect on the past fiscal year and provide a glimpse of what to expect out of MCNC over the next 12 months.
Much has happened since my last blog for all of you. Changes to our organization, to our network, and to our world are many. I could not have envisioned a year ago that life as we all knew it would dramatically change as a result of the COVID-19 pandemic. As a result MCNC, NCREN, and our clients throughout North Carolina have had to adapt to new ways of approaching our business as well as our daily lives. 
As we embark into our next fiscal year many exciting things are on the horizon.
MCNC will have a new leader. Starting August 1, Tracy Doaks is replacing Jean Davis after six successful years at the helm. We will continue to grow our network and service offerings to our clients, specifically in security services, with our primary objective being to support our clients in the best fashion possible. During these times of change - especially in the new approaches to delivering education and health care services online - MCNC will strive to continue to be a reliable partner to our constituents.
FY 2019-2020 Highlights
We are nearing completion of an expansion project in the central/southeast NC on a path between Sanford and Farmville. This project connects nearly 25 community anchor institutions, or CAIs, ranging from community colleges, school districts, hospitals, private colleges, and public safety directly to NCREN.
In January, we announced a project with Facebook to leverage the middle-mile fiber they are building between Virginia and Forest City to connect more than 20 CAIs to NCREN. Engineering efforts are currently underway on this project.
Similar to the rest of the state and country, MCNC went to a largely work-from-home arrangement for our staff due to COVID-19. And we have been pleased to discover that we have adequately supported the needs of our clients during this time. Due to prior planning around business continuity measures, this transition was relatively seamless. We still continue to make site visits and new installs as we normally would if we had been working in the office. Traffic levels dipped with our users largely off the network, but we supported them through remote application, deeper security engagements, and regularly scheduled maintenance activities. While this has sufficed, we certainly have missed the face-to-face engagements we normally would have had. 
At the onset of the pandemic we worked quickly to increase our peering capacity with one at-home carrier in the state as well as with some medical universities needing additional capacity. Health care traffic has remained consistent during the work from home orders. 
Looking ahead
We will be working to bring the North Carolina School of Science and Mathematics West Campus in Morganton onto NCREN this year. Planning efforts by the school and MCNC have been ongoing for some time, and we expect to complete this project by next winter. 
The western expansion project noted above, as well as an expansion project in Stanly County, will be completed this fiscal year and bring nearly 30 more CAIs directly onto the network. 
We continue to explore ways to harden our fiber infrastructure and are contemplating a network route between Winston-Salem and our north/central route near Virginia to provide long-term security for the network. 
Our Security Services Team is hard at work developing new products and programs for our clients with more exciting things to come throughout the next year.
The Client Network Engineers (CNE) Team is actively engaged with the North Carolina Community College System on a cloud readiness project, providing positive outcomes for our most rural community colleges in the system; more to come soon. 
During what has been a challenging and trying time for all of us, our fervent desire is that our community finds comfort in knowing that MCNC and our network are here and ready to support you no matter what the circumstances may be.