11.04.2021
Big night for MCNC at annual NC TECH Awards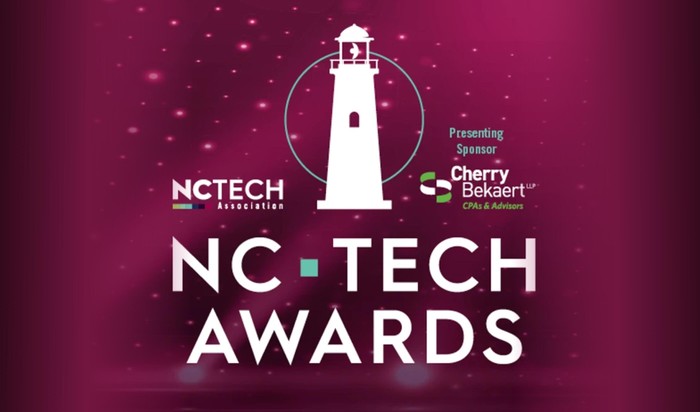 MCNC received two honors at the 2021 NC TECH Awards on Wednesday night in Raleigh.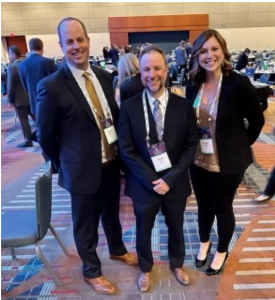 MCNC Vice President of Security Initiatives and Chief Information Security Officer Chris Beal was recognized as the 2021 CISO of the Year.
"I am deeply honored and humbled to receive this recognition from NC TECH," Chris expressed after receiving news of the award. "Like many things in life, cybersecurity is a team sport. Any good work that we've accomplished would not be possible without the entire team here at MCNC."
As an organization, MCNC also received the "Tech For Good" Award.
Amid the COVID-19 pandemic, the work of MCNC has become even more important in propelling communities forward. MCNC continues to demonstrate an unprecedented commitment to North Carolina's K-20 educational systems, public libraries, health care, cultural institutions, and state and local governments.
Dr. Hope Williams, President of North Carolina Independent Colleges and Universities and current chair of the MCNC Board of Directors, described the award as a very special honor because it highlights the outstanding work of all MCNC employees to help make the world a better place to live and learn as well as improve the quality of life for citizens throughout North Carolina.
"On behalf of the board, I offer our warmest congratulations to all our MCNC employees for this statewide recognition," said Dr. Williams. "As members of the governing board of MCNC, each of us can take great pride in the well-deserved recognition MCNC, as an organization, and Chris Beal, individually, received tonight at the NC Tech Awards."
"What an honor," echoed MCNC President and CEO Tracy Doaks, who assumed her leadership role during the height of the pandemic. "The Tech For Good Award was unexpected but appreciated. MCNC employees have worked so hard, and this award recognizes those tireless efforts from a very dedicated staff!"
The pandemic has created huge shifts and spikes in broadband-related needs, and MCNC has come alongside North Carolina communities to navigate new challenges, disparities, needs, and opportunities. In this rapidly-evolving COVID-19 context, MCNC has gone above and beyond to work with community anchor institutions about what their broadband and technology needs are and help them grow accordingly with needed resources.
MCNC is a valuable technology resource benefiting every community with the goal of making North Carolina the most connected state in the country. MCNC will continue its commitment to providing operational excellence in all of its work, and is proud to be recognized by NC TECH at this year's awards gala!
Editorial Contact
Noah Garrett, NGC Communications, on behalf of MCNC: (252) 423.1277 or press@mcnc.org