02.28.2017
First North Carolina Education Institutions Test Federated Identity Program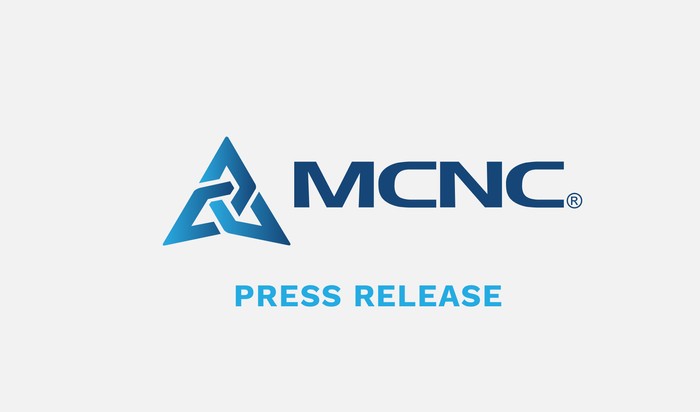 Technology nonprofit helps register Davie, Rockingham County Schools, Davidson County Community College as first K-14 institutions in NC to join InCommon Steward Program
RESEARCH TRIANGLE PARK, N.C. (Feb. 28, 2017) – MCNC, the non-profit operator of the North Carolina Research and Education Network (NCREN), today announced that Davie County Schools, Rockingham County Schools and Davidson County Community College have become the first registered constituents for K-14 education in North Carolina to join the InCommon Steward Program.
In November, MCNC introduced a first-in-the-nation, proof of concept to extend InCommon Federated Identity Management (FIM) technologies beyond universities, to now include K-12 education and community colleges in North Carolina – giving participating institutions the ability to use a secure local credential to safely access a wide array of online educational resources. MCNC acts as the Steward for North Carolina institutions in the program, managing and supporting organizational trust to facilitate participation in the national FIM system.
In January, MCNC registered Davie County Schools as the first K-14 institution under the InCommon Steward Program. This month, Davidson County Community College and Rockingham County Schools also were on-boarded in the program.
"MCNC provides the high-speed broadband foundation for higher education at Davidson County Community College, which allows us to continue opening the doors to education, improving the lives of individuals in our community and beyond," said Donald Beck, Director of ITS at Davidson County Community College. "The InCommon Steward Program at Davidson County Community College creates additional opportunities for sharing services and applications, access to national and international resources, and offers a seamless transition from one educational level to the next. We're proud to be part of a program that can serve as a model for others across the state and nation as to what is possible."
Federated identity management allows each institution to only manage its users and trust that the information about users from other institutions is accurate. Owners of shared online services and resources, accessed by users from different institutions, trust that credentials are kept up to date by their home institutions. There is also an underlying trust (acknowledged by member/federation agreements) that users and service owners will act responsibly.
Think of a federated login like an ATM. Thousands of banks are federated, each with millions of users. The username is the ATM card, and the password is the Personal Identification Number (PIN) maintained by the user's home institution, or bank. Other institutions give access to remote users based on trusting their username and password. Many North Carolina education institutions desire this kind of access to remote and protected web-based services. But, it must be efficient, cost-effective, quick, secure, and user friendly. FIM technologies enable such access on the Internet and can be especially beneficial in North Carolina.
"We could be the first state to successfully leverage a regional network and the existing InCommon infrastructure to create new possibilities with FIM technologies," said MCNC Chief Technology Strategist Mark Johnson. "This is a great first step for North Carolina. This summer MCNC and InCommon will report out to our various stakeholders on the progress, challenges, and next steps for this program. We hope other regional networks will continue to express interest like they have already as we collaborate to find a functional and scalable solution for everyone."
In 2013, education and technology leaders in eight states began collaborating with InCommon to extend advanced trust and identity solutions used at the nation's top universities to K-12 and community college students, faculty and staff as part of a set of pilots. Over time, those pilots evolved to build the InCommon Steward Program, which is currently a proof of concept only happening in North Carolina in partnership with MCNC.
"The InCommon Federation has its origins with research universities and has seen significant growth throughout higher education over the last decade," said Ann West, Associate Vice President for Trust and Identity at Internet2. "This collaboration with MCNC allows the extension of these secure and privacy-preserving single sign-on benefits to K-12 and community colleges in North Carolina and throughout the country."
MCNC and InCommon completed the required legal agreements last year to begin this work, and it currently serves as a model for what is expected to be important software infrastructure for education in the years to come. For more information, view this fact sheet: Partnering for K-14: the InCommon Steward Program.