08.20.2019
MCNC to Expand Broadband in Southeastern North Carolina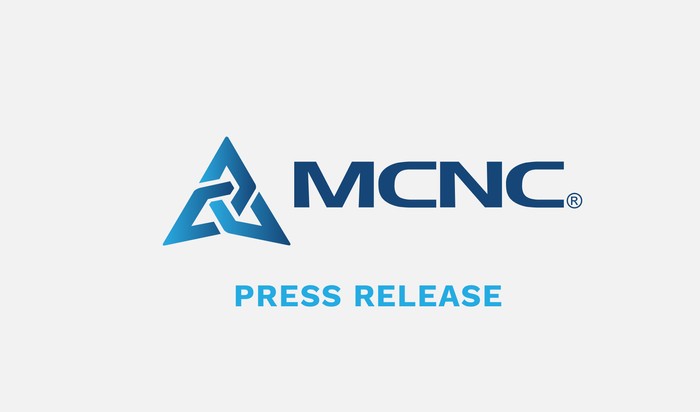 The Golden LEAF Foundation awards $1.3 million to support rural connectivity and accelerate high-speed broadband for agricultural partners and local communities
RESEARCH TRIANGLE PARK, N.C. (Aug. 21, 2019) – MCNC, the non-profit operator of the North Carolina Research and Education Network (NCREN), today announced the expansion of its statewide network in Southeast North Carolina by connecting communities between Sanford and Farmville in Greene, Harnett, Johnston, and Wayne counties to infrastructure enabled by the Golden LEAF Foundation.
This project received $1,327,130 in support from the Golden LEAF Foundation and will leverage 138 miles of newly built fiber assets in the area to improve the operation and resiliency of NCREN in the southeast as well as design and construct an additional 18.5 miles of new fiber to fully connect these locations. The total project cost is estimated at $2.5 million.
"MCNC remains focused on delivering the highest-quality connectivity services available to the public sector of North Carolina," said MCNC President and CEO Jean Davis. "North Carolina is a state of Internet haves and have nots. Once again, with the support of the Golden LEAF Foundation, we are able to reach our important agricultural-based communities and other rural areas of the state that need us the most and close the gap."
In this grant, MCNC will place emphasis on agriculture by working with North Carolina State University to connect cooperative extension offices along the route as well as the Cherry Research Farm in Goldsboro, which is the site for the Center for Environmental Farming Systems (CEFS) – a joint effort between the North Carolina Department of Agriculture and Consumer Services, North Carolina Agricultural and Technical State University, and North Carolina State University – to focus on sustainable agriculture technologies.
MCNC also will look to enable residential connectivity via partnerships with local Internet Service Providers (ISPs) and Wireless Internet Service Providers (WISPs) to expand Internet access in surrounding communities. And, just as in the past, MCNC will continue to place a priority on connecting community anchor institutions in education and health care, including Johnston and Wayne Community Colleges, and Greene, Harnett, Johnston, and Wayne County schools. In total, an estimated 20 locations will now be able to receive direct fiber access to NCREN.
"The Golden LEAF Foundation is proud to support the efforts of MCNC to connect rural North Carolina communities to high-speed internet," said Golden LEAF Acting President Ted Lord. "This project will help break down the barriers to reliable broadband by connecting community anchor institutions and cooperative extension offices in these counties and by creating opportunities for residential providers to take advantage of this infrastructure to reach more people."
Golden LEAF funding for this project comes from revenues generated by the foundation's support of MCNC's Golden LEAF Rural Broadband Initiative. 
Construction began in July and is expected to be complete in early 2020.