06.16.2023
High-speed Internet has a 'HERO' in rural North Carolina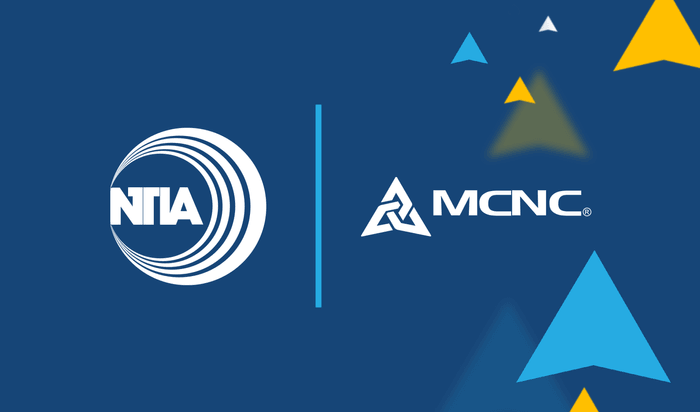 $19 million Internet for All project receives funding to expand broadband technologies to underserved central and southeastern NC communities
RESEARCH TRIANGLE PARK, N.C. (June 16, 2023) – MCNC today announced it has successfully secured federal funding to expand its flagship broadband network once again throughout North Carolina.
MCNC received $11.2 million from the U.S. Department of Commerce's National Telecommunications and Information Administration (NTIA) for the High-speed Economies for Rural Opportunity, or HERO Project. Funded through the federal "Internet for All" initiative, the HERO Project will directly support improvements to broadband access and affordability in central and southeastern North Carolina. The total HERO Project is estimated at approximately $19 million. No state tax dollars will be used for this expansion.
"It is great to see the Bipartisan Infrastructure Law I supported is providing funding for MCNC's HERO Project, which is essential to keep the state's technology economy flourishing," said United States Sen. Thom Tillis (R-NC). "By providing businesses, health care, educational institutions, and government agencies with access to advanced technologies and cybersecurity solutions, MCNC is helping to create jobs, grow the economy, and improve the quality of life for all North Carolinians. This important project shows what we can do together to build a stronger and better North Carolina."
"High-speed internet access is essential in today's digital age," said North Carolina Governor Roy Cooper. "This funding will connect critical community anchors like schools and health care facilities across the state while helping tens of thousands of North Carolinians access new high-speed service in their communities."
On May 16, 2022, U.S. Commerce Secretary Gina M. Raimondo was in Durham to launch Internet for All, a federal investment of $45 billion to provide affordable, reliable, high-speed Internet for everyone in America by the end of the decade. The initiative is being administered and implemented by NTIA.
MCNC applied for Internet for All funding in September 2022 to extend its network, the North Carolina Research and Education Network (NCREN), by 209 fiber miles via two strategic routes. Those routes include Albemarle to Winston-Salem (74 miles) in central North Carolina, and between Sanford via Fayetteville to Jacksonville (135 miles) in southeastern North Carolina. The 11 total counties to benefit from this project currently have more than 16,000 unserved and 12,000 underserved housing units, including many substantially unserved local communities. In total, HERO would impact over 350,000 housing units and 696 community anchor institutions, bringing new opportunities to these rural and economically-challenged areas.
"MCNC continues to be the organization whose bold technology solutions can bring equity, inclusion and security to the digital landscape through the development of robust broadband," said Keith Werner, Vice President for IT Strategy and Cybersecurity at UNC System Office and current chairman of the MCNC Board of Directors. "Broadband technologies are an essential economic asset for communities all throughout North Carolina, and MCNC has been consistent and persistent for many years in leveling the digital playing field."
MCNC has been recognized as a White House Champion of Change and has been a celebrated steward of funding, including the successful completion of the $144 million Golden LEAF Rural Broadband Initiative through the NTIA's Broadband Technology Opportunities Program (BTOP) in 2012-13. That project expanded broadband infrastructure more than 2,600 miles through 82 counties across the state. MCNC's network today is nearly 4,500 miles while the organization continues to provide technology services in all 100 counties. The Golden LEAF Foundation again is supporting MCNC's efforts and awarded $1,382,782.18 in August 2022 to be used as matching funds towards the southeastern North Carolina portion of the project.
"This is our moment to make sure every North Carolina community is among the most connected in the nation. MCNC is ready to support this mission," said MCNC President and CEO Tracy Doaks.
The Internet for All initiative will build new internet infrastructure, teach digital skills, and provide necessary technology to ensure everyone in America – including communities of color, rural communities, and older Americans – have the access and skills they need to fully participate in today's society. It has three different funding components: the Broadband Equity, Access, and Deployment (BEAD) Program; the State Digital Equity Act Program; and the Enabling Middle Mile Broadband Infrastructure Program, which saw more than 235 applications submitted nationwide, including MCNC's. The middle-mile refers to the portion of network infrastructure that connects the core backbone network to a local access network that serves end-users such as homes and businesses. In telecommunications this includes fiber-optic cables, data centers, and other network facilities that transmit data over long distances.
As MCNC's HERO Project gets underway and progresses, this webpage will be updated with photos, videos, and more from the people making the project possible. Additionally, Request for Proposals (RFPs) released for the project also will be added to the page. To register for notifications when a new RFP is released, click here.
###
About MCNC
MCNC is a 501(c)(3) non-profit client-focused technology organization. Founded in 1980, MCNC owns and operates the North Carolina Research and Education Network (NCREN), one of America's longest-running regional research and education networks. With over 40 years of innovation, MCNC provides high-performance services for education, research, libraries, healthcare, public safety, and other community anchor institutions throughout North Carolina. NCREN is the fundamental broadband infrastructure for over 850 of these institutions including all public K-20 education in North Carolina. As one of the nation's premier middle-mile fiber backbone networks, MCNC leverages NCREN to customize protected Internet, cybersecurity services, and related applications for each client while supporting private service providers in bringing cost-efficient connectivity to rural and underserved communities in North Carolina.
Visit www.mcnc.org. MCNC Social: Facebook, Twitter, YouTube, LinkedIn.
Editorial Contact
Jim Nester, MCNC Senior Director of Client Engagement & Marketing: (304) 552.6282 or jnester@mcnc.org
Noah Garrett, NGC Communications, on behalf of MCNC: (252) 423.1277 or press@mcnc.org