08.22.2023
HERO Project: Lacking connectivity comes with consequences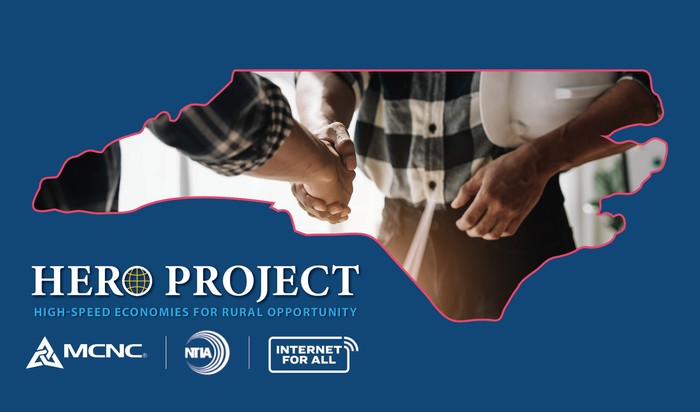 In today's interconnected world having access to high-speed internet is essential for individuals, communities, and businesses. Unfortunately, there are still areas that lack broadband connectivity, which has consequences on economic growth and workforce development.
Restricting Progress
Broadband connectivity and related technologies play a vital role in driving growth and fostering innovation in our communities. However, in regions without it the development of businesses and entrepreneurial endeavors is hindered. Startups and small enterprises struggle to compete with connected counterparts when they don't have access to markets, resources, and global networks. As a result, these organizations face limitations, both in terms growth opportunities and job creation within the community.
Limited Job Prospects
Prosperous economies must be able to access online job opportunities – most of the good paying careers available today are found and applied for via the internet. However, individuals living in underserved regions encounter barriers when trying to find work or access online job platforms. The limited availability of internet connectivity poses a big barrier for individuals in exploring job opportunities of their local community. Consequently, this hampers their chances for professional development as well as economic prosperity, further widening the gap between them and the digitally-connected population.
In addition to employment challenges the impact of broadband infrastructure extends to education as well. Students in underserved regions often lack the connectivity required for research, virtual learning, and collaborative activities. This disparity in access hinders their ability to develop skills and knowledge leaving them ill prepared for a market increasingly reliant and driven by technology. For example, fast and secure broadband is crucial for today's modern health care workforce in addition to ensuring patients are receiving the care they need.
High-Speed Health Care
Telemedicine and telehealth initiatives heavily rely on high-speed internet to facilitate consultations, maintain digital health records, and provide access to specialized health care resources. In regions without broadband connectivity, residents encounter difficulties in accessing medical care, particularly those living in rural or remote areas. This health care disparity further deepens the divide, between communities and their digitally connected counterparts.
Loneliness and Isolation
The issue of isolation and inequality goes beyond economic development. It's important to recognize that broadband connectivity also has an impact on fostering connections. When individuals and communities lack access to high-speed internet, they become isolated and limited in their ability to engage in networks, access information and participate in activities. Prolonged isolation can have a profoundly negative impact on your mind, mood and body. Research has shown that chronic social isolation increases the risk of mental health issues like depression, anxiety and substance abuse, as well as chronic conditions like high blood pressure, heart disease. and diabetes. This exclusion reinforces existing inequalities; hindering human development.
The Case for Connectivity
The impact of unserved or underserved broadband infrastructure on people and economic development is as real as it gets! The effects of being in an area without broadband are extensive and far reaching. The lack of connectivity not only hampers growth and job opportunities but also impedes educational progress worsens health care disparities and fosters social isolation. 
Bridging the divide is not a matter of convenience; it is crucial towards creating equal opportunities for all.
To achieve this goal, it is essential for governments, policymakers, and private-sector stakeholders to work together and prioritize initiatives that expand access. MCNC's HERO (High Speed Economies for Rural Opportunities) Project is one area to celebrate positive change. By ensuring every individual and community has access to high-speed internet we can truly harness the potential of human development in the digital age.