08.09.2022
Changes, Values, First Class! New fiscal year brings historic opportunities in NC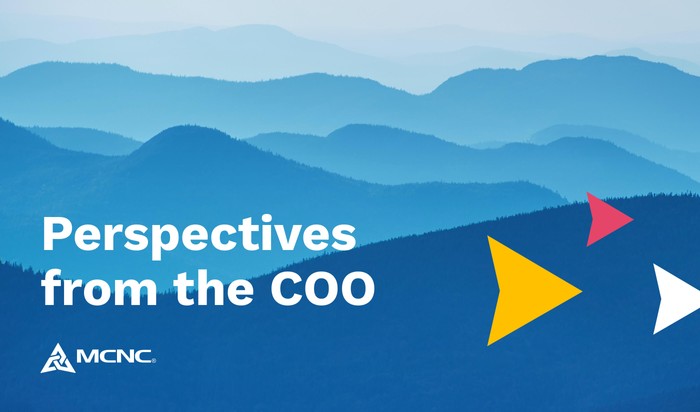 Blog post by Tommy Jacobson, MCNC Vice President and Chief Operating Officer
As we start a fresh new fiscal year, I have once again been asked to look back at where we've been, and where we're going.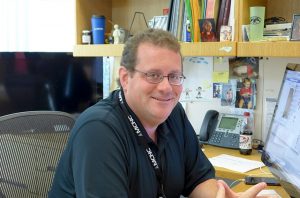 Changes & Transitions
Several key MCNC leaders retired over this past fiscal year including Peter Valentine, Todd Broucksou, and Pat Moody. These senior members of our team were foundational to our current and lasting success – ones who I often relied on in the trenches.
We have found capable successors for those positions who will be a part of MCNC's continued success and service to the State of North Carolina and the community we serve. I wish Peter, Todd, and Pat all the best in their retirements.
NCSSM-Morganton officially opens to first class
A goal and plan more than 10 years in the making was realized in Morganton on Friday, June 10, with the opening of North Carolina School of Science and Mathematics' second campus in North Carolina. It was a meaningful day as we celebrated this momentous occasion for the institution. I've had the chance to reflect on the impact of what we accomplished by supporting NCSSM's technology needs as well as building a new key NCREN hub there last year. I encourage you to watch the school's retrospective of "The Road to Morganton" that was featured at the beginning of their Grand Opening ceremony.
Creating value by putting clients first
The beginning of the end of the pandemic marked a time when MCNC's contributions and needs were once again widely apparent. With schools and universities once again meeting in-person, the services provided by MCNC in security and connectivity were at the forefront all over the state.  
In March, MCNC submitted proposals to continue providing superior connectivity services to the K-12 community that would now include managed firewall services. On July 7, The North Carolina State Board of Education discussed this work and directed NCDIT to leverage MCNC connectivity, content filtering, and firewall services as we head back to school. MCNC Vital Cyber also just added Managed Endpoint Protection into the cybersecurity portfolio. We are pleased that MCNC has the opportunity to continue serving the K12 community for another 5 years.  
Finally, it was great to celebrate MCNC Community Day in person last November. It's always a great event to visit with our constituents - especially in-person rather than on a computer monitor. 
At MCNC Community Day we presented North Carolina Network Moments – a virtual event and video showcasing the collaboration and co-investments in new high-speed, scalable broadband connectivity made by MCNC and Meta (formerly Facebook) in western North Carolina counties of Rutherford, Burke, Caldwell, Wilkes, and Surry. MCNC first announced this project with Meta in 2020 – read the Jan. 28, 2020 announcement here. This important work continues to ensure communities in this part of the state have affordable broadband in education, health care, community colleges, charter schools, treatment facilities, and government offices.
What's next?
As we look to the future, there are still areas of great need in our state for reliable and affordable broadband.
In May the NTIA released Notice of Funding Opportunities for various grant programs. MCNC intends to pursue middle-mile funding through the Internet For All program as we look to continue building out high-speed connectivity around the state. Internally, we continue to implement new systems that will make our day-to-day operations efficient and easier for our staff and customers alike. Operations teams are currently implementing a new ServiceNow instance, and the HR and accounting teams are putting the final touches on much needed system enhancements.
As we embark into our next fiscal year many exciting things are on the horizon. Stay tuned…
Blog Archives