07.15.2021
Above the rim! FY 2021 was the year of adjustments and accomplishments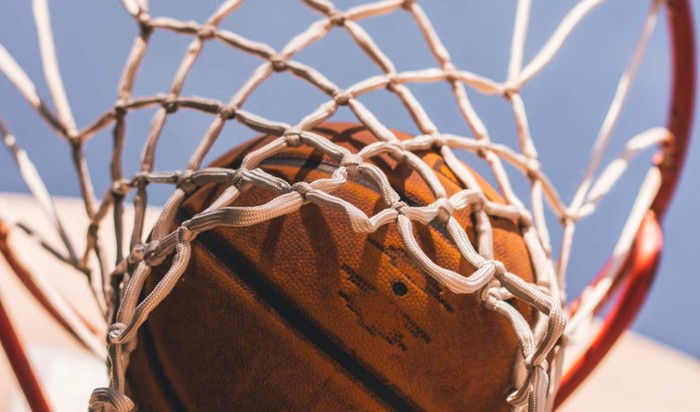 Blog post by Tommy Jacobson, MCNC Vice President and Chief Operating Officer
Last year and the first half of 2021 has been a time like no other for me both personally and professionally.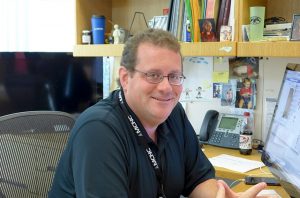 The pandemic's impact on all of our daily lives created disruptions none of us have ever seen before. Personally, it was hard to not see my oldest get to realize the culmination of 12 years of schooling to walk across the stage to receive her diploma as she graduated from high school, or have a senior prom, or have a normal transition into college. But, at the same time, I got the benefit of seeing my wife, a veteran teacher of 27 years, embrace new technologies and adapt to the changes required to keep education moving forward.
It was a year of adjustments! And, through it all, MCNC has continued to show it's value to the education and health care communities in North Carolina and has flourished.
New Leadership. New Ideas. Stellar Service.
We welcomed a new leader in 2020, Tracy Doaks, who has led our work on a new strategic plan that will guide MCNC forward over the next five years to better serve our state. We were able to provide stellar client service once again, with a largely virtual workforce. The transition to remote work was swift, but MCNC staff thrived and kept things moving - recording a 100% client satisfaction rating, and 94% employee satisfaction last fiscal year!
We've also continued to provide stellar technology services to our community. The CNE Team worked with the North Carolina Community College System to perform infrastructure assessments at 20 rural institutions across the state and was able to leverage federal CARES Act money to upgrade their internal infrastructures.
In K-12 education, our CNE and Security Teams participated in 97 assessments of security infrastructure at our K12 school districts to document challenges faced, and where investments in infrastructure and other resources would prove valuable; setting the stage for state investments to come for improving cybersecurity at these critical institutions.
And, we continued to build out MCNC's backbone, NCREN. We implemented the planned infrastructure upgrades enabled by the Facebook collaboration in western North Carolina to build networking capabilities between Forest City and Dobson that connect more than 20 institutions directly to the network, NCREN, via fiber, most notably the North Carolina School of Science and Mathematics (NCSSM) Western Campus.
Looking forward to FY2022
MCNC right now is taking a deep inspection of our internal systems. Planned improvements to our accounting and HR system are moving forward. We also are analyzing choices for a much-improved IT Service Management System to continue to provide critical customer support.
A major retirement hitting my team...Peter Valentine. He's going to be hard to replace, but doing so with some internal promotions of Jeremy Rollins and Chauncey Ray. Peter is leaving us in a good place, and we believe Jeremy and Chauncey will propel us well into the future.
We realize the huge challenges that remote schooling and work created for the citizens of North Carolina. MCNC is getting involved with more effort to promote the need for investments in rural broadband capability, and assisting in some pilot efforts in the northeast, central, and western part of the state. And, we have big plans to continue growing our cybersecurity practice very soon … stay tuned for more.