10.13.2021
NC TECH names MCNC's Chris Beal 2021 CISO of the Year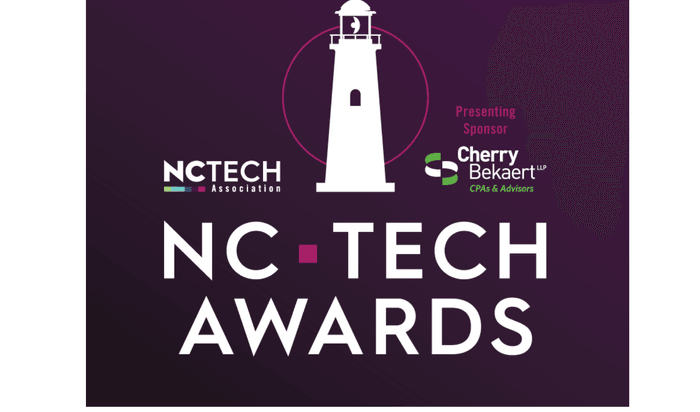 The North Carolina Tech Association (NC TECH) announced this week that MCNC Vice President of Security Initiatives and Chief Information Security Officer Chris Beal has been awarded the 2021 CISO of the Year by the organization. He will receive this recognition next month at NC TECH's annual Beacon Awards in Raleigh.
Chris joined MCNC in 2013. During his tenure, Chris has established the organization's cybersecurity practice from the ground up; recently leading the launch MCNC Vital Cyber to ensure all of North Carolina's important community anchor institutions can access affordable and reliable cybersecurity solutions.
"I am deeply honored and humbled to receive this recognition from NC TECH," Chris expressed after receiving news of the award. "Like many things in life, cybersecurity is a team sport. Any good work that we've accomplished would not be possible without the entire team here at MCNC."
Chris was one of the five individual award winners named by NC TECH this week. Others include (Tech Educator of the Year) Garrett Love, Chair of Engineering at NC School of Science and Mathematics; (Tech Woman of the year) Rasihida Hodge, Vice President Azure Data + AI at Microsoft Customer Success; (Private Sector CIO of the Year) Jay Upchurch, Chief Information Officer, SAS; and (Public Sector CIO of the Year) Glenn Mack, Chief Information Officer, N.C. Department of Public Safety.  Three more individual awards for Public Leader of the Year, Tech CEO of the Year, and the Beacon Award (Outstanding Achievement) will be announced soon.
As an organization, MCNC also has been recognized by NC TECH this year as a finalist for the "Tech For Good" Award. Criteria for this recognition is outlined as a company, organization, or institution that has utilized technology to help make the world a better place to live and learn as well as improve the quality of life for citizens.
The annual NC TECH Awards will take place on Nov. 3 at the Raleigh Convention Center, recognizing organizations and individuals that have demonstrated excellence in technology and business. The event is expected to draw more than 600 attendees.  
Editorial Contact
Noah Garrett, NGC Communications, on behalf of MCNC: (252) 423.1277 or press@mcnc.org