04.15.2020
MCNC strengthens security compliance with SOC 2 renewal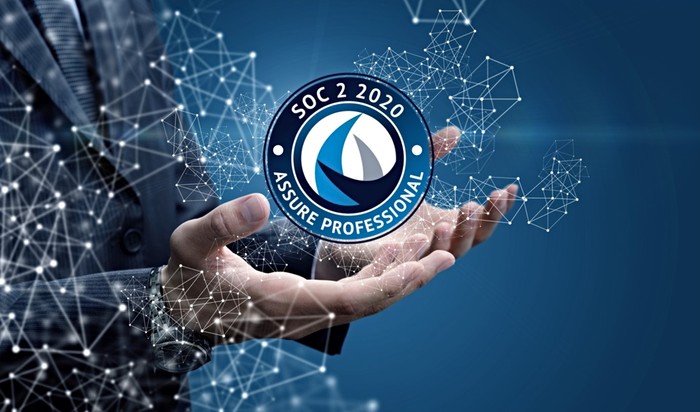 MCNC has successfully completed a Service Organization Controls (SOC) Type II examination for 2020.
The SOC 2 Type II standard verifies that MCNC is appropriately managing security risks as a trusted partner serious about data protection and effective operations. Accountancy firm Assure Professional performed the rigorous renewal audit of MCNC's organizational security controls and processes, which are certified by The American Institute of Certified Public Accountants (AICPA).
In 2012, MCNC achieved SOC Type I certification. In 2018, MCNC achieved the industry-leading SOC Type II status, and has kept this level of certification since. This level is much more comprehensive and designed for advanced IT service providers as systems are evaluated for a minimum of six months to a year. Organizations that undergo this independent review and achieve this level of certification must meet very stringent requirements that prove its entire system is designed to keep its clients' sensitive data secure.
MCNC Chief Information Security Officer Chris Beal said the SOC 2 Type II standard sets a clear bar for appropriate security and risk management practices, further signifying MCNC's ongoing commitment to operating a secure network and data center.
"The successful completion of this year's SOC 2 audit provides our clients with the assurance that the controls and safeguards we employ to protect and secure their data are in line with industry standards and best practices," said Beal. "Earning this coveted achievement shows our clients that we have an ongoing and deep commitment to data security and protection."
The MCNC Security solutions portfolio has grown and evolved in the last few years to solve tough security challenges for community anchor institutions. With more than 40 years of supporting the community, MCNC continues to collaborate with its clients and vendors to design, develop, and deliver technology services from the network layer to the individual. MCNC's cybersecurity experts are available to provide security consulting from program reviews to helping fill gaps with a virtual CISO. MCNC also offers Active Vulnerability Analysis, DNS Security Filtering, Web Security Service, Enhanced DDoS Protection, and recently announced the availability of its newest service, Secure Application Access. View and learn more about all of MCNC's Security offerings.
MCNC offers colocation, data protection, and managed hosting within its data centers in Research Triangle Park and the Pisgah Astronomical Research Institute (PARI) in Rosman, NC. MCNC's Network Operations Center (NOC) staff and Client Network Engineers (CNE) offer a range of expertise from the most basic managed hosting services to more advanced performance monitoring, digital diagnostics, architecture assessments and planning, system tuning, IT management, and planning services. MCNC is a trusted technology partner providing a portfolio of network-based technology services and community services to K-20 education, public safety, state and local government, non-profit health care, non-profit organizations, and important research institutions across North Carolina. MCNC collaborates with vendors, its community, and other organizations to create, innovate, and deliver network and technology services to its clients. For more, visit Our Solutions online and get started today.