12.07.2020
Day 3: MCNC and Facebook bring high-speed Internet to western NC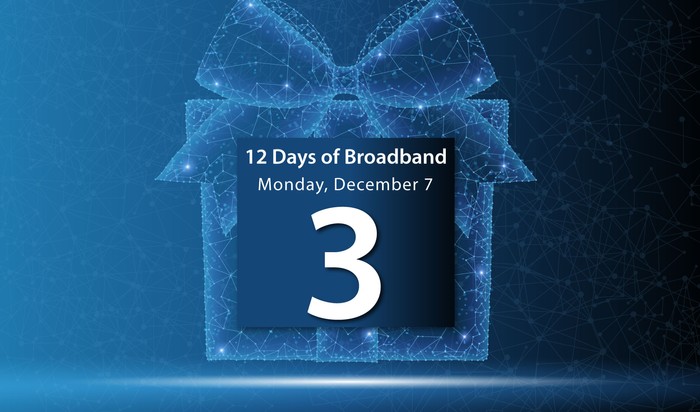 MCNC kicked-off 2020 by announcing a collaboration with Facebook to make high-speed broadband available to nearly 30 Community Anchor Institutions (CAIs) in the western North Carolina.
On the third day of the 12 Days of Broadband, we look at this collaboration with the social media company and how this project spanning from Forest City to Dobson will allow MCNC to improve connectivity, redundancy, and resiliency for the North Carolina Research and Education Network (NCREN) in western North Carolina as well as boost Facebook's efforts to help grow local economies. The five counties impacted include Rutherford, Burke, Caldwell, Wilkes, and Surry.
Read full announcement from January.
Driven by Facebook's co-investment to leverage NCREN, the CAIs connected in this area will have significantly higher speeds due to direct fiber connections to the internet. Additionally, each connection also will be able to leverage other value-added services MCNC now offers on the network.
The intended CAIs initially to be connected include four local education agencies (Burke, Elkin, Rutherford and Wilkes County Schools), four community colleges, three charter schools, the N.C. School for the Deaf, five health care sites including two not-for-profit mental health/substance abuse treatment facilities, five agricultural extension offices, four public safety locations, and the new western campus of the N.C. School of Science and Mathematics set to open in 2021 in Morganton.
Download the Western North Carolina Fiber Extension Map.
"Facebook is looking forward to working with MCNC in this innovative way to connect important institutions that serve western North Carolina," said Kevin Salvadori, Director, Network Investments at Facebook. "From healthcare to education, it is thrilling to think of more North Carolina residents living in rural communities benefiting from this connectivity."
There was a lot of excitement on the project this year in the local press. In addition to several written articles, here are some selected television outlets: WXII TV News 12, WRAL TV.
This project is set for completion by end of the fiscal year.