12.10.2021
Day 7: MCNC and Meta presents North Carolina Network Moments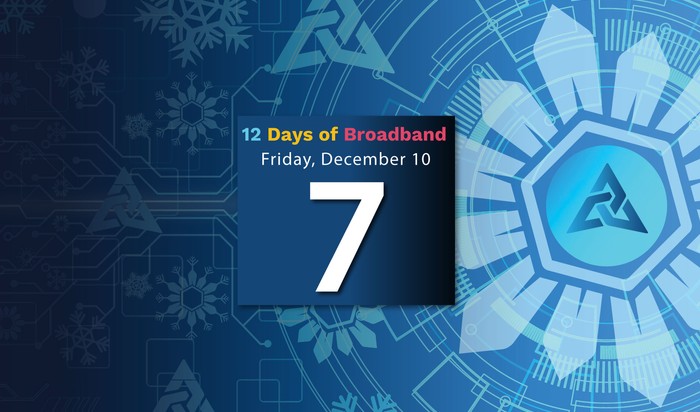 MCNC supports digital equity and inclusion efforts "to and through" our state's important community anchor institutions (CAIs), especially in rural unserved and underserved areas. This mirrors MCNC's mission, as these important institutions are on the front lines of meeting the economic goals of their surrounding communities and are critical in creating ripple effects in neighboring communities.
At MCNC Community Day in November, we presented North Carolina Network Moments – a virtual event and video showcasing the collaboration and co-investments in new high-speed, scalable broadband connectivity made by MCNC and Meta (formerly Facebook) over the past year in western North Carolina counties of Rutherford, Burke, Caldwell, Wilkes, and Surry. MCNC first announced this project with Meta in 2020 – read the Jan. 28, 2020 announcement here. This important work continues to ensure communities in this part of the state have affordable broadband in education, health care, community colleges, charter schools, treatment facilities, and government offices.
Watch North Carolina Network Moments below or on Tech@facebook.
At the premier, several special guests praised this project and work.
North Carolina Gov. Roy Cooper and U.S. Sen. Thom Tillis shared their response via video.
Others provided remarks in person during MCNC Community Day including North Carolina Rep. Jason Saine; and N.C. Department of Transportation Secretary J. Eric Boyette. View presentation. 
With regions ranging from rural to urban, mountain to coastal, MCNC continues to drive North Carolina's broadband economy by scaling its network to meet each community's technology needs. View the MCNC Community Map. Collaboration and co-investments in new broadband made by MCNC and Meta throughout this project supports the entire ecosystem of high-functioning Internet for communities in this part of the state. Service providers and companies like Meta and many others continue to utilize available fiber and the advanced infrastructure on our network to extend their reach and drive high-bandwidth services to rural North Carolinians.
Thank you once again to Gov. Cooper, Sen. Tillis, Rep. Saine, Sec. Boyette, Sec. Sanders, and many others as well as Michelle Kohler and her team at Meta for their continued vision and support to connect everyone North Carolina to high-speed broadband.
Stay tuned as we look to create more network moments for North Carolina in the future!
Return to the 11th Annual 12 Days of Broadband >>>