12.04.2020
Day 2: Tracy Doaks becomes MCNC's new president and CEO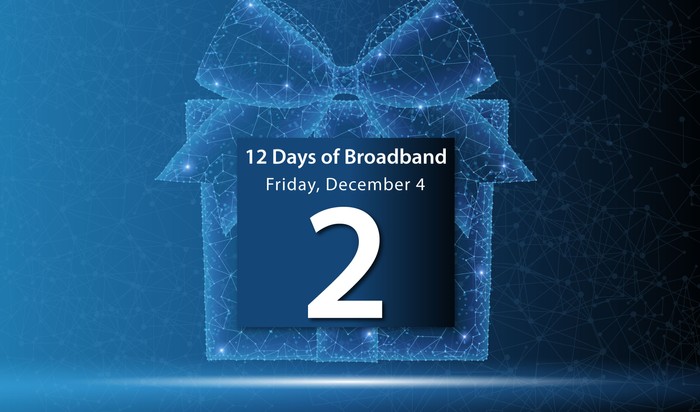 Since 1983, MCNC has only had nine chief executive officers. Our newest leader is one of only two women to officially hold the position. On this second day of the 12 Days of Broadband, we take a look back to summer when MCNC welcomed Tracy Doaks as the new president and CEO.
Tracy joined MCNC on Aug. 1. She replaced Jean Davis, who led the organization for last six years to a number of key accomplishments that support the important mission of leveraging MCNC's vast, broadband infrastructure called the North Carolina Research and Education Network (NCREN).
Tracy previously served as chief deputy state CIO and chief services officer for the N.C. Department of Information Technology (NCDIT) until her recent appointment as state CIO and secretary for the agency. Prior to NCDIT, Tracy held leadership positions at Duke Medicine, the N.C. Department of Revenue, Blue Cross Blue Shield of North Carolina, and Accenture.
Now a few months into the role for MCNC, in the midst of a global pandemic and unprecedented times, she is providing new leadership and a fresh focus on delivering high-performance internet and networking, cloud services, cybersecurity, and other essential technologies for a diverse set of clients and communities throughout North Carolina. Part of that focus has been to meet with clients, leaders, advisors, and many others in the community since assuming the position.
In September, Tracy was part of a group of panelists at the Summit for Women in Technology hosted by the NC Tech Association. The virtual event focused on diversity in the workplace. "For me," she said online, "when we talk about racial equity ... the goal is not just to eliminate the gap between people of color and non-people of color, but to increase the success of all groups." The full story and interview were featured by Triangle Business Journal. Read more (subscription required).
Business North Carolina magazine also reached out to learn a little more about her as noted in this feature story that came out in early fall covering everything from diversity to COVID-19. And, finally, Rick Smith, editor-in-chief at WRAL TechWire, sat down with her for an in-depth Q&A on what the future holds for her and for MCNC.
The history of MCNC is one of leadership and innovation. Tracy Doaks assumed the top role when the demand for broadband and bandwidth across North Carolina soared in the midst of COVID-19. We are fortunate that at this critical time we have a leader like Tracy to steer MCNC to a dynamic future.