12.15.2021
Day 10: Leadership, collaboration are cornerstones to MCNC's success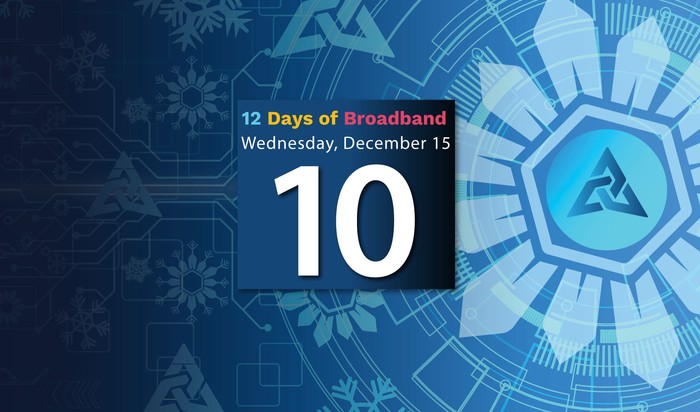 MCNC has been a leader in innovation since its inception in 1980, serving as a catalyst for technology-based economic development throughout North Carolina. MCNC was created by and for the community we serve, and it's the people engaged with us who continue to yield our success.
MCNC Board of Directors
MCNC is governed by a Board of Directors, who are primarily business leaders in education and technology sectors in North Carolina. 
Dr. A. Hope Williams, president of North Carolina Independent Colleges and Universities (NCICU), currently serves as board chair. Keith Werner, Vice President for Information Technology (VPIT) and Chief Information Officer for the UNC System Office, serves as vice chair. 
This year board member Curtis Wynn, who stepped down this month as President and CEO at Roanoke Electric Cooperative after 24 years, also stepped down from the MCNC board. In January, Wynn will take the reins at SECO Energy in Florida. Additionally, MCNC would like to congratulate him for being selected to receive the 2021 Larry Wooten Rural Leadership Award. This award is presented each year to an outstanding leader who has worked to advance North Carolina's rural communities.    
MCNC also added three new board members to end the year: Myra Best, executive director of digiLEARN; North Carolina State Superintendent of Public Instruction Catherine Truitt; and Patrick Fleming, interim CIO for North Carolina Community College System.
The MCNC Board of Directors hold quarterly meetings throughout the year open to the public.
View current members of the MCNC Board of Directors.
MCNC Advisory Council
The MAC is comprised of technology innovators from within MCNC's community that provide valuable guidance to MCNC staff and the board of directors. This group collectively brings unique knowledge, perspective, and skills to help the organization keep pace with current technology trends and to set those trends for North Carolina. 
Ross Yannayon, Director of Infrastructure and Operations at the UNC System Office, currently serves as chair; and Ray Zeisz, Senior Director of the Technology Infrastructure Lab at the Friday Institute for Educational Innovation at NC State University, serves as vice chair. We are pleased to welcome Mike Plesh, System Executive Director of Information Technology at UNC Health, who joined the MAC this year. He also serves as the new board chair of the North Carolina Telehealth Network Association (NCTNA).
MAC meetings are held quarterly throughout the year and are open to the public.
View current members of the MCNC Advisory Council.
Saying Goodbye
MCNC is a great place to work, and our incredible team has kept MCNC as well as North Carolina moving forward during a challenging period in our history. As we close out the calendar year, we want to recognize two of our senior leaders who will be retiring. Our longtime CFO Pat Moody and Todd Broucksou, Senior Director of Community Support, will be leaving us soon; but we are happy for both of them earning a well-deserved retirement. Between Patty and Todd, they have a combined total of 50 years serving the MCNC Community! 
Looking Ahead
On behalf of the entire organization, thank you for your service and commitment to MCNC. We look forward to continue engaging with you and our community in the coming year and beyond.
Return to the 11th Annual 12 Days of Broadband >>>