12.16.2021
Day 11: MCNC recognized with team, individual awards in 2021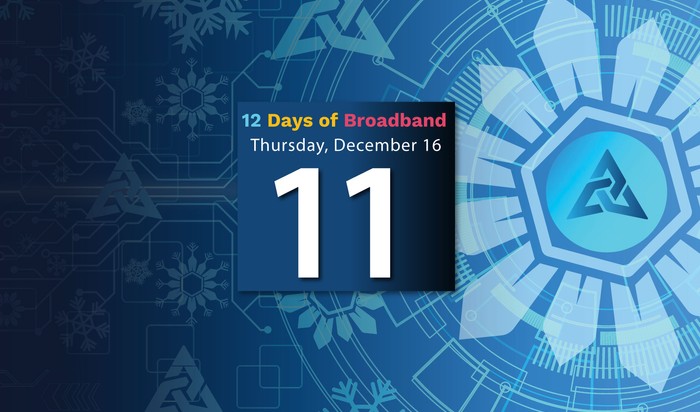 Technology and broadband connectivity play a powerful role in the everyday lives of North Carolina citizens. MCNC continues to transform into an organization that provides not just high-speed, broadband networking but other value-added services and technology solutions for many key community anchor institutions across the state. One of the ways MCNC accomplishes its mission is by providing an innovative work environment for staff, demonstrating a commitment to each employee's well-being as well as professional development.
2021 CISO of the Year
MCNC Vice President of Security Initiatives and Chief Information Security Officer Chris Beal was recognized in November as the 2021 CISO of the Year. He received this recognition from the North Carolina Tech Association at their annual NC TECH Awards Gala on Nov. 3 in Raleigh.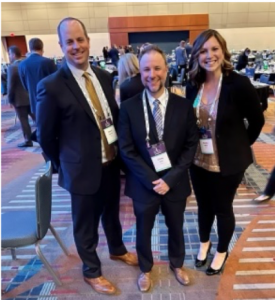 Chris Beal has worked as an information security professional for over 20 years. During that time, he's worn many different hats including system and network administrator, developer, customer support, engineer, consultant, architect and manager, but he's always been focused on securing information assets.
Chris joined MCNC in 2013. During his tenure, Chris has established the organization's cybersecurity practice from the ground up and led the launch of MCNC Vital Cyber this fall to ensure all of North Carolina's important community anchor institutions can access affordable and reliable cybersecurity solutions.
"I am deeply honored and humbled to receive this recognition from NC TECH," Chris expressed after receiving news of the award. "Like many things in life, cybersecurity is a team sport. Any good work that we've accomplished would not be possible without the entire team here at MCNC."
Tech For Good Award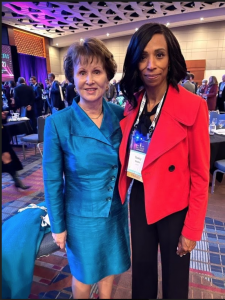 As an organization, MCNC also received the "Tech For Good" Award this year. Criteria for this recognition is outlined as a company, organization, or institution that has utilized technology to help make the world a better place to live and learn as well as improve the quality of life for citizens.
Amid the COVID-19 pandemic, the work of MCNC has become even more important in propelling communities forward. MCNC continues to demonstrate an unprecedented commitment to North Carolina's K-20 educational systems, public libraries, health care, cultural institutions, and state and local governments.
Dr. Hope Williams, President of North Carolina Independent Colleges and Universities (NCICU) and current chair of the MCNC Board of Directors, described the award as a very special honor because it highlights the outstanding work of all MCNC employees to improve the quality of life for citizens throughout North Carolina.
"On behalf of the board, I offer our warmest congratulations to all our MCNC employees for this statewide recognition," said Dr. Williams. "As members of the governing board of MCNC, each of us can take great pride in the well-deserved recognition MCNC, as an organization, and Chris Beal, individually, received tonight at the NC Tech Awards."
"What an honor," echoed MCNC President and CEO Tracy Doaks, who assumed her leadership role during the height of the pandemic. "The Tech For Good Award was unexpected but appreciated. MCNC employees have worked so hard, and this award recognizes those tireless efforts from a very dedicated staff!"
MCNC is looking forward to finishing 2021 strong and to have another successful year in 2022.
Return to the 11th Annual 12 Days of Broadband >>>