12.09.2020
Day 5: New leadership inspires innovation on MCNC Advisory Council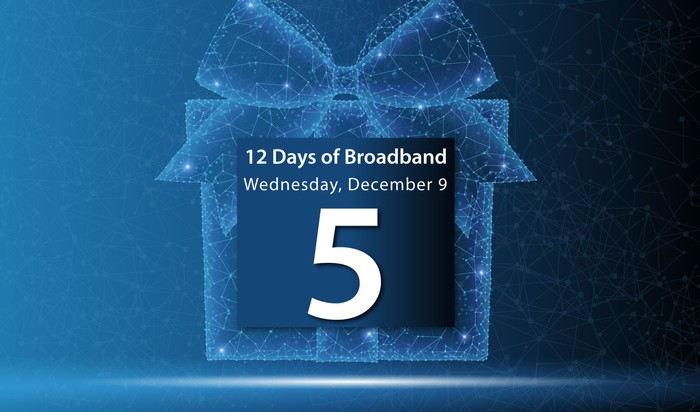 MCNC remains focused on ensuring the North Carolina Research and Education Network (NCREN) and the services offered meet or exceed the needs of the community we serve. One of the ways we do that is to make sure we have some of the greatest technology minds in North Carolina representing you at the table.
On the fifth day of the 12 Days of Broadband, we focus on the work of the MCNC Advisory Council (MAC).
The MAC is comprised of technology innovators from within MCNC's community that understand your challenges and provide valuable guidance to MCNC staff and the board of directors. This group collectively brings unique knowledge, perspective, and skills to help the organization keep pace with current technology trends and to set those trends for North Carolina. For example, recent high-level innovation discussions have included the use of low earth orbiting satellites for broadband, managed security services, the impacts of the COVID-19 pandemic, and AI and IoT best practices. Always interesting conversations when the MAC gets together!
This year we welcomed a new chair and vice chair of the MAC. Ross Yannayon, Director of Infrastructure and Operations at the UNC System Office, was named chair; and Ray Zeisz, Director of the Technology Infrastructure Lab at the Friday Institute for Educational Innovation at NC State University, was named vice chair.
Additional MAC members include:
Ilya Baldwin, Director of Network Research and Infrastructure at RENCI
J. Michael Barker, Vice Chancellor for IT and CIO for ITS at UNC Chapel Hill
Michael Carlin, Vice Chancellor for IT at UNC Charlotte
Dennis M. Frye, Chief Technology Officer at Alamance-Burlington School System
Tracy Futhey, Vice President and CIO at Duke University Office of Information Technology
Gerard Hayes, President and CEO at the Wireless Research Center of NC
Marc Hoit, Vice Chancellor for IT and CIO Office of Information Technology at NC State University
Dan Kempton, State CTO at N.C. Department of Information Technology (NCDIT)
Mur Muchane, Vice President for Information Technology and CIO at Wake Forest University
Jane Smith Patterson, Partner at Broadband Catalysts
Paul (Allan) Sadowski, President at FirstNet NC
Jonathan Vester, Vice President of Technology and CIO at Nash Community College
Click here to view all current MAC members and to read their bios.
MAC meetings are held quarterly throughout the year and are open to the public.