12.05.2022
Day 3: Middle schoolers meet MCNC Vital Cyber during Students@Work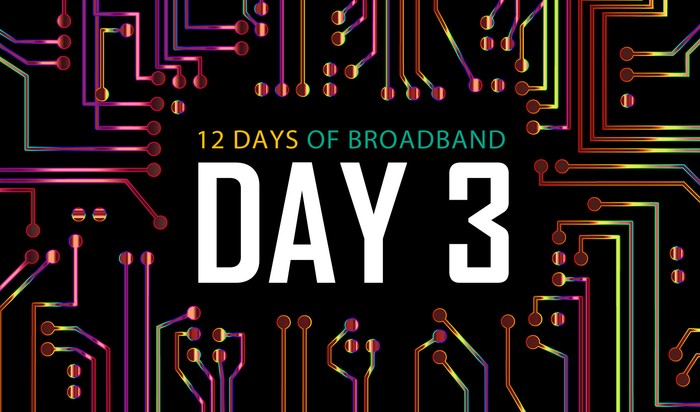 MCNC joined the North Carolina Business Committee for Education (NCBCE) and the NC Department of Public Instruction once again this year to bring an exciting learning opportunity to the students from Reedy Creek Magnet Middle School Center for Digital Sciences. 
Through the annual Students@Work program, students got to learn about MCNC Vital Cyber and dig deep into cybersecurity and learn about all the career opportunities available in this fast-moving field.
Students@Work provides mentoring and job shadowing, giving students a first-hand look at careers to which they might not otherwise be exposed. Hands-on sessions included an exploration of topics from Small Business and Entrepreneurship to STEM and Hospitality and Tourism to Transportation and Agriculture.
In March, staff from MCNC's Vital Cyber team led by MCNC Chief Information Security Officer Chris Beal presented and shared cybersecurity best practices for the students as well as introduced them to the exciting and rewarding career options currently available in the field. Beal noted that reaching students in middle school — before they have started their high school curriculum planning — is crucial for both drop-out prevention and developing goals and stoking interest in these careers.
"Connecting classroom learning to workplace experiences is so important," said Beal. "Through programs like Students@Work, kids can see that what they are learning is directly related to the technology jobs of the future. For me, it's inspiring to help students and their mentors create a learning path they can follow to prepare for the job of their dreams."
Read the full story from this year's Student@Work event on March 15.
This job-shadowing initiative originated by gubernatorial proclamation with the NCBCE in 2011. Formerly just a one-week effort, Students@Work has grown and now spans the entire month of March. Approximately 18,000 students and more than 200 businesses participated in Students@Work through virtual means in 2021. To date, nearly 300,000 North Carolina students have been positively impacted by the program.
MCNC is proud to have participated in Students@Work since its inception and looks forward to bringing more job shadowing and mentorship opportunities to middle schoolers in 2023.
Return to the 12th annual 12 Days of Broadband >>>