12.10.2020
Day 6: US Ignite's Project OVERCOME sets sights on rural broadband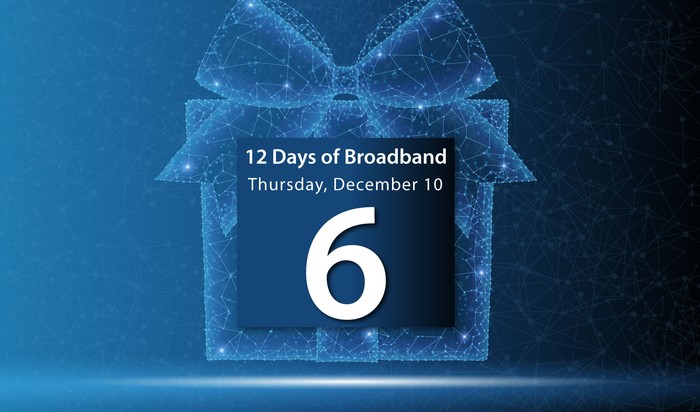 Millions of people throughout the country lack the basic Internet access necessary for remote work, online learning, and telemedicine. While ensuring greater connectivity has always been important, the devastating effects of the COVID-19 pandemic have turned a desire to deliver broadband to everyone into a critical priority for the nation.
On the sixth day of the 12 Days of Broadband, we take a look at US Ignite's Project OVERCOME, a National Science Foundation-funded effort announced in October to accelerate the delivery of broadband services to unserved and underserved communities.
The project received an NSF grant of $1.945 million, which will support the selection and build-out of five proof-of-concept network deployments designed to connect both rural and urban communities in novel ways. US Ignite will oversee the selection process as well as the build-out phase of the winning concept proposals. Project teams will be chosen based on the use of innovative technologies, such as mesh networks and new spectrum access solutions as well as creative deployment models that leverage both public and private sector partners.
More than $1.5 million in funding will be awarded to community winners of the solicitation.
Throughout Project OVERCOME, US Ignite will collect data to measure the technical and social impacts of different connectivity strategies. Using the data, US Ignite aims to discover patterns of success that can be repeated on a larger scale across the country and to catalog the distinctions that emerge based on variations in the communities served.
With advice from NSF program officers, US Ignite and technology experts will select the winners for Project OVERCOME by early spring 2021 and will rapidly transition to an early implementation phase. US Ignite staff will work with the selected teams to help finalize network designs, streamline equipment purchasing and deployment, and develop outreach plans for broadband service uptake.
Within a year, the project aims to deliver five proofs of concept for network connectivity as well as provide a significant quantity of data to help inform the national broadband strategy.
A webinar on Project OVERCOME took place on Nov. 10. Access it here.
For more information and details on the solicitation process, please visit this website. Full proposals are due Jan. 8, 2021, and awards will be announced in February 2021.