12.14.2022
Day 10: MCNC's great work culture is the foundation for steady growth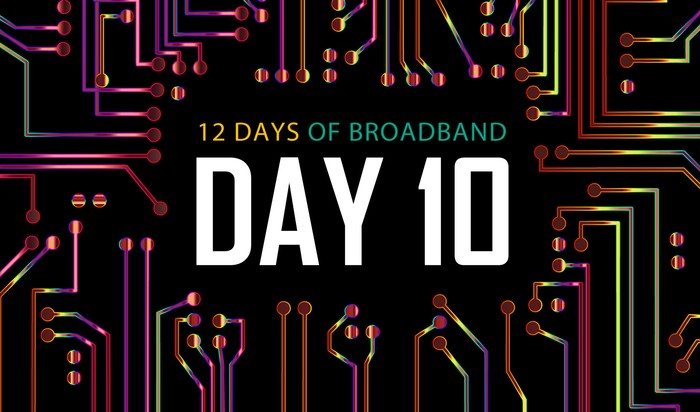 MCNC takes pride in finding and nurturing top technology talent who are committed to making a difference to the people in North Carolina.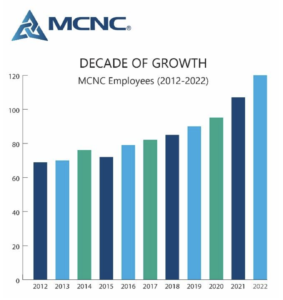 MCNC's growth is centered around new service offerings, particularly in cybersecurity services and consulting, but the organization also grown in operations and fiber teams with the addition of a team of field technicians based across the state to provide locating services for use in-house. Support teams in the organization have also grown to help keep up internal operational excellence. View the current MCNC Team.
In 2022, MCNC also had transitions with senior leadership stemming from retirements and also additional focus on innovation and marketing. In February, Rachel Pisciotta was named as the organization's new Chief Financial Officer, replacing Pat Moody who announced her retirement after 22 years of service and leadership at MCNC. Additionally, James Nester was hired mid-year as the new Director of Marketing & Client Advocacy. And, finally, Phil Emer was named MCNC's new senior director of innovation this fall, a new role aimed to drive the overall innovation strategy across the organization's businesses, services, and operations.
MCNC anticipates more growth in the coming years as services and solutions mature and more are added with potential federal funding from Internet For All grants in the spring and other opportunities. In addition to overall growth, MCNC continues to have strong retention of staff who feel great about MCNC's mission and the services provided for students and others across the state.
Recruitment challenges don't seem to be getting any easier, but MCNC continues to find great people compelled by our mission. Getting the right people in who share a lot of internal and intrinsic enthusiasm is what drives results for the organization.
And, yes, MCNC is hiring! See current opportunities available by visiting MCNC Careers.
Return to the 12th annual 12 Days of Broadband >>>.