05.05.2021
Find your village, appreciate the purple cow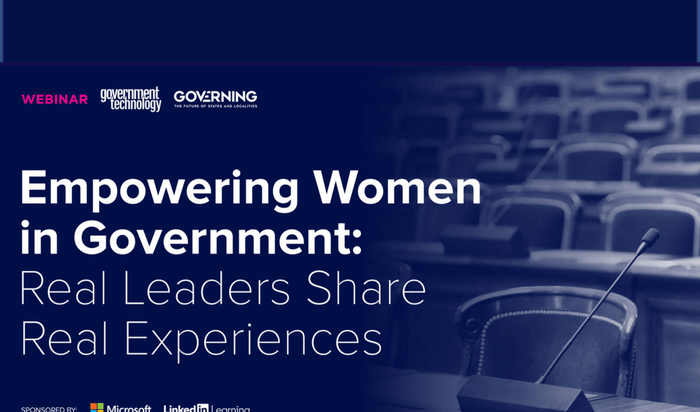 Blog post by Tracy Doaks, MCNC President and CEO
Be intentional. Find your tribe. Dream. Focus. Have a goal. And, go for it!
This is great advice from conversations heard last week (April 28) during "Empowering Women in Government: Real Leaders Share Real Experiences" hosted by GovTech. The two-hour webinar featured roundtable discussions and short inspirational talks from women leaders throughout the country with the goal of helping advance professional and personal learning for women in government.
Watch the event on-demand here (registration is free, email address and zip code only).
Women are continually breaking barriers and holding more leadership positions in government than ever before. Following the 2020 election, a record-breaking number of women now serve in Congress, including 52 women of color. But, they are still underrepresented. Women only hold a little over a quarter of elected seats across government. And technology is tougher – only about 16 percent of state CIOs are women. And across counties, it's 12 percent.
Before joining this incredible organization, I also served as CIO and Secretary of the N.C. Department of Information Technology. Most, if not all, of my career opportunities before this one have been presented to me. But, I really did chase this position at MCNC – it was a calling for me and all the things I have done previously have led me here. So, now what can I do with it?
Technology is rapidly evolving. At the same time, women are still massively underrepresented STEM fields. Diversity in these areas is and must-be a business priority for everyone to get ahead of the curve.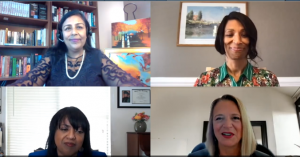 I was very excited to participate on a panel called Reskilling, Upskilling, and New Skilling: Preparing women for the tech of the future. The panel was moderated by Deborah A. Snyder, Senior Fellow, Center for Digital Government, and former Chief Information Security Officer for the State of New York, and featured Anushree M. Bag, Executive Director, Risk and Compliance, Office of Technology, State of Indiana; and Dr. Iris Ware, Chief Learning Officer, Office of Talent Development and Performance Management for the City of Detroit.
Be comfortable with being uncomfortable. As one put it during our discussion, be a "purple cow" in the room by being intentional and bold. Women also need to find their village and a support system outside of work. Expecting that support from the people in the work environment is not ideal. Moving up the corporate ladder, it gets lonelier and lonelier and you need that support.
Who you are and what you do are two different things.
There are so many opportunities in technology that people don't see as technology. Technology is embedded in almost every thing we do today. There's a seat at the table for everyone, and we should embrace how attractive these careers really can be. If you're bold enough, find a good mentor and have the right support, upcoming generations have the opportunity to not just succeed but create their own roles in technology.