03.03.2019
MCNC offers job mentoring to Cary middle school students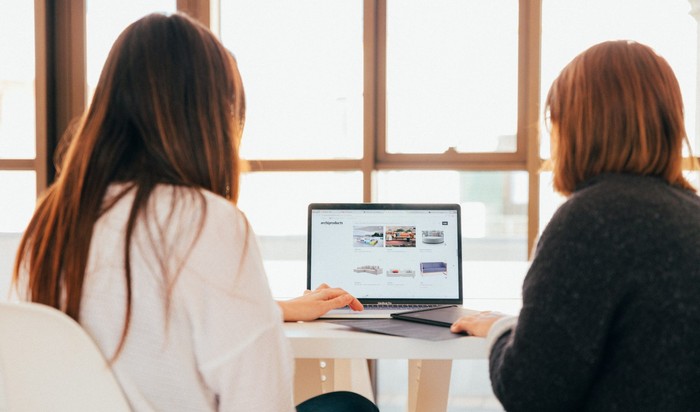 Students@Work month is underway, and MCNC is proud to once again support the annual job shadowing and mentoring initiative organized by the North Carolina Business Committee for Education (NCBCE) and N.C. Department of Public Instruction.
On Thursday (March 21), MCNC will welcome students from Reedy Creek Magnet Middle School Center for the Digital Sciences in Cary as part of this statewide, career-awareness effort.
The Reedy Creek students participating are from the school's Mechatronics class and already have had two semesters of a course that teaches the basics of electricity, electronics, and robotics. They are now working on Python and drone technology.
MCNC is the non-profit operator of the North Carolina Research and Education Network, or NCREN. A network like NCREN needs to be extremely diligent about securing its assets. Similarly, students must be cautious in securing their personal assets. Students@Work is a great opportunity to introduce students to the world of networking technologies, cybersecurity, and related careers.
When students arrive to the MCNC campus, staff provide a brief overview of the Internet and how people interact with it. Students will then divide into groups for a hands-on networking lab demonstrating how Internet Protocol (IP) packets are routed across the Internet, thus sending content and information to a user. They will also troubleshoot and resolve a real-world network issue, applying the same techniques used by engineers in the MCNC Network Operations Center.
State Superintendent Mark Johnson joined Gov. Roy Cooper and North Carolina's business community recently in recognizing March as Students@Work month. Formerly just a one-week effort, this program has grown in recent years and now spans the entire month focusing primarily on students in middle and high school.
Why middle school?
Middle school is a crucial time for dropout prevention and also when high school curriculum planning takes place. Direct experience with the workplace demonstrates the relevance of education and career awareness to future success.
Students@Work is made possible by a grant from GSK.
Follow and participate in conversations during Students@Work week on social media using #studentsatwork and/or #ncbcestudentsatwork. You also may follow directly on Twitter @MCNC, @reedycreekms, @ncpublicschools, and @ncbce.
This job-shadowing initiative originated by gubernatorial proclamation with the NCBCE in 2011. This year's Students@Work involves 280 businesses statewide. To date, more than 203,000 North Carolina students have been positively impacted by the program.
MCNC hosted students from Brogden Middle School in Durham Public Schools in 2018 as part of the initiative. Read story. This is MCNC's seventh consecutive year participating in Students@Work.