12.05.2018
High-speed fiber ring with Duke to benefit Triangle communities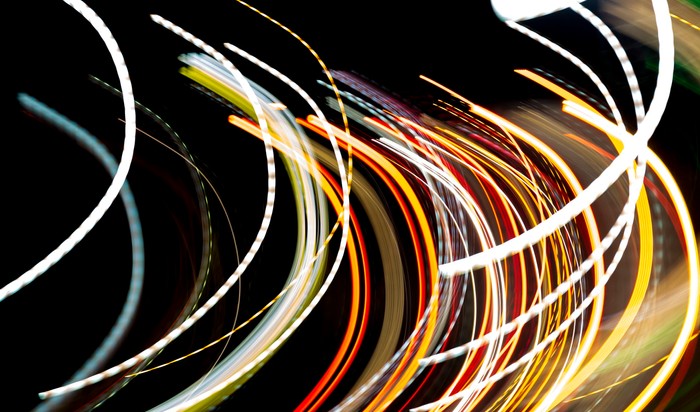 MCNC announced a partnership this year with Duke University and Health System to build a regional fiber-optic network across the Triangle. This project installs 110 miles of fiber-optic cable throughout the region and will bolster internet speed and reliability for local governments, schools and health care.
MCNC and Duke are each installing about 55 miles of the fiber, which will together form a ring spanning from Durham to Raleigh, Cary, Chapel Hill and encompassing Research Triangle Park at a total cost estimated at more than $10 million, which is to be shared equally by MCNC and Duke.
More than 20 years ago, MCNC partnered with the three R-1 research universities in the Triangle to acquire some of the first fiber that served the region. MCNC President and CEO Jean Davis explained that this agreement with Duke is a great representation of the future of deal making for networks.
"With the contract to use that fiber nearing the end of its term, we needed to replace the fiber to ensure our customers continue to receive reliable technology solutions for innovation," said Davis. "We wanted to use a partnership approach as we had in the past to maintain a real competitive advantage for our community to innovate and thrive. We're big believers in that kind of collaboration for this region."
Duke was a natural collaborator for this fiber refresh project since it operates more than 80 research, education, health clinic, hospital and urgent care facilities in the region, explained Duke CIO Tracy Futhey.
"We're thrilled to partner with MCNC in what truly delivers a win-win outcome," said Futhey. "Since each of us need an extensive network in the region, it was only logical for us to team up and build it together. Not only does it contain costs for both organizations, it gives us the desired redundancy for reliability and reach that would be difficult to establish on our own."
The new fiber will connect directly to the North Carolina Research and Education Network (NCREN) backbone, which supports network connections to all of the North Carolina's public schools, community colleges and universities, as well as state and municipal sites. MCNC also provides affordable and reliable solutions to meet the ever-growing bandwidth demand from research, non-profit health care sites and many other North Carolina community anchor institutions. The project enables Duke to connect to existing and future academic and clinical sites in Durham and throughout the Triangle.
Local communities will benefit from the high-speed bandwidth linking research, education and patient care locations throughout the Triangle, offered Futhey. It provides the speed and reliability needed to promote better health outcomes by swiftly transmitting medical images and health records; by supporting the resources needed to engage telehealth and other electronic evaluations and treatments; and by giving practitioners opportunities to engage in professional development activities via teleconference, she said.
The project was completed this fall.