12.18.2018
Broadband is transforming health care in North Carolina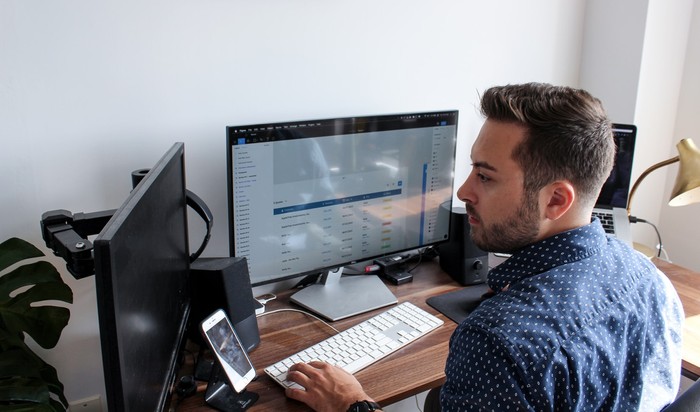 As health care evolves and is increasingly reliant on Health Information Exchanges (HIEs), Electronic Medical Records (EMRs) and Internet-enabled research for the next great cures, high-speed and secure broadband connectivity becomes critically essential.
MCNC's world-class fiber network and operational expertise continues to provide a strong foundation for improving the delivery of health care on the North Carolina Telehealth Network Association (NCTNA).
More than 270 health care institutions are connected to the NCTN. Each enjoy a dedicated network not on the commodity Internet and receive up to 65 percent permanent discounts on subscribed network services from eligible providers through the FCC's Rural Health Care Program, or HCF. Current NCTN connections include non-profit hospitals, community health centers, community mental health centers, local health departments and agencies, off-site administrative offices, and rural/urban health clinics.
MCNC has supported the NCTN since its first connection in 2010, serving public and non-profit health care facilities of all types with direct connections, dark fiber, and layer2 connectivity via NCREN. MCNC has also teamed with the N.C. Department of Information Technology to help better serve public health agencies.
Technology knows no state geographic borders with a high-speed broadband connection, but there are lots of pieces at play when it comes to telemedicine laws and many still need to be worked out. And, there are still many parts of North Carolina where it's difficult to find a cellphone signal, much less high-speed broadband access. According to the FCC, 93 percent of North Carolinians have access to the Internet. Of those without it, only 1 percent live in urban areas while 89 percent of those without access live in rural areas.
The NCTN is a consortium of health care providers that serves the North Carolina public and not-for-profit health care communities with an emphasis on rural health care sites. Key collaborators include the Cabarrus Health Alliance, North Carolina Institute for Public Health, N.C. Department of Information Technology, North Carolina Association of Local Health Directors, North Carolina Hospital Association, North Carolina Division of Public Health, Golden LEAF Foundation, North Carolina Alliance of Public Health Agencies, and the North Carolina Community Health Center Association.
Since inception in 2006, the Cabarrus Health Alliance has been the program coordinator for NCTN. Now, with a permanent discount program through the HCF in place and the consortium's continued growth, NCTN is looking to become a non-profit association to better serve North Carolina. Read more about plans for 2019.
Over the years NCTN subscribers have remained with NCTN as a result of continued collaboration with MCNC to leverage a state-of-the-art networking infrastructure, to provide proactive technical support services 24x7x365, and to regularly monitor traffic to assure the network performs consistently at a high level. The NCTN experiences an average uptime and response time of repair among the best in the industry.
MCNC continues to be steered by innovation, economic development, security, relationships, and thought leadership. And, NCREN is a vast 3,700-mile fiber network that is purpose-built to keep pace with bandwidth demand for health care delivery in North Carolina. By increasing access to physicians and specialists, the NCTN helps ensure patients receive the right care, at the right place, at the right time, at the right cost. MCNC is proud to continue supporting the goals and mission of the North Carolina Telehealth Network.