12.17.2018
MCNC expands broadband connections in central North Carolina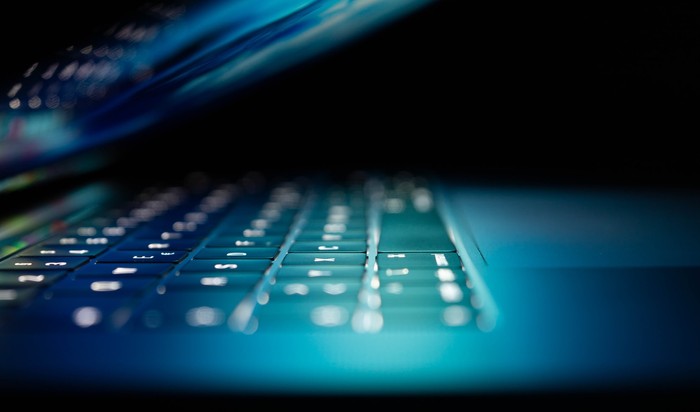 MCNC announced in March the completion of the MCNC – Golden LEAF Central Carolina Fiber Project. This fiber build has given 22 key community anchor institutions, or CAIs, from Greensboro to Hamlet the ability to directly connect to the North Carolina Research and Education Network (NCREN).
MCNC showed appreciation to those who supported the project at a special event on March 6 at the Continuing Education and Industrial Center at Randolph Community College, one of the newest CAIs with a direct connection to NCREN this year. It also now has a network regeneration facility located on campus.
A panel of speakers and special guests each gave overviews of their programs and the impact of Internet connectivity on their ability to efficiently and effectively provide services. After presentations, attendees toured the network regeneration facility.
Golden LEAF Foundation President Dan Gerlach was one of the many special guests who attended the event and said the Golden LEAF Foundation remains a strong supporter of MCNC's mission to serve community anchor institutions across the state, especially in rural North Carolina.
"This expansion builds on the MCNC track record of serving the state's broadband needs with reliability and affordability," he said. "Our expectations are that our educational institutions take advantage of this, provide an even better quality of learning, be able to attract the type of teachers who want to teach, and take advantage of that high-quality, digital learning. We're also wanting to help show companies that we have the infrastructure close by."
The additional CAIs connected from the MCNC – Golden LEAF Central Carolina Fiber Project include: Allen Public Library (formerly Biscoe Public Library); Asheboro City Schools; Asheboro Public Library (formerly Randolph Public Library); Currie Memorial Library; Daymark Recovery Services - Randolph Center; Daymark Recovery Services - Richmond Center; Greensboro Central Public Library; Guilford County Schools; High Point Regional Physicians Network - Asheboro Cardiology; High Point Regional Physicians Network - Asheboro Neurology; Kemp Sugg Memorial Library; NC State Highway Patrol Troop D District; Randleman Public Library; Randolph Community College; Randolph County Schools; Randolph Hospital, Inc.; Richmond County Health Department; Seagrove Public Library; Star Public Library; Thomas H. Leath Memorial Library; Triad Math and Science Academy; and Uwharrie Charter Academy.
MCNC continued to expand NCREN this year with an additional 110-mile build in the Triangle.
MCNC and Duke University and Health System each installed about 55 miles of fiber, which together forms a ring spanning from Durham to Raleigh, Cary, Chapel Hill and encompassing Research Triangle Park. View map. This project lays the foundation for continued high-level support of K-20 education and health care in this particular region as well as the entire state. The project was completed this fall. Read full story.
MCNC has successfully served research, education, non-profit health care, public safety, libraries, and other community institutions with Internet connectivity and services for more than 30 years. Now at 3,700 fiber miles, NCREN is the fundamental broadband infrastructure for 750 of these institutions including all K-20 education in North Carolina. As one of the nation's premier middle-mile networks, MCNC leverages NCREN to customize Internet services and related applications for each customer while supporting private service providers in bringing cost-efficient connectivity to rural and underserved communities in North Carolina. 
MCNC President and CEO Jean Davis commented that Internet access is one of the most important investments we can make for North Carolina's economic future.
"MCNC's vast network, history of innovation and operational excellence gives our state a real competitive advantage to create opportunities for employment in economically-distressed or rural communities," said Davis. "With the help of Golden LEAF and many others, MCNC is bringing connectivity levels in North Carolina to all-time highs on broadband infrastructure that is reliable, affordable and incredible."